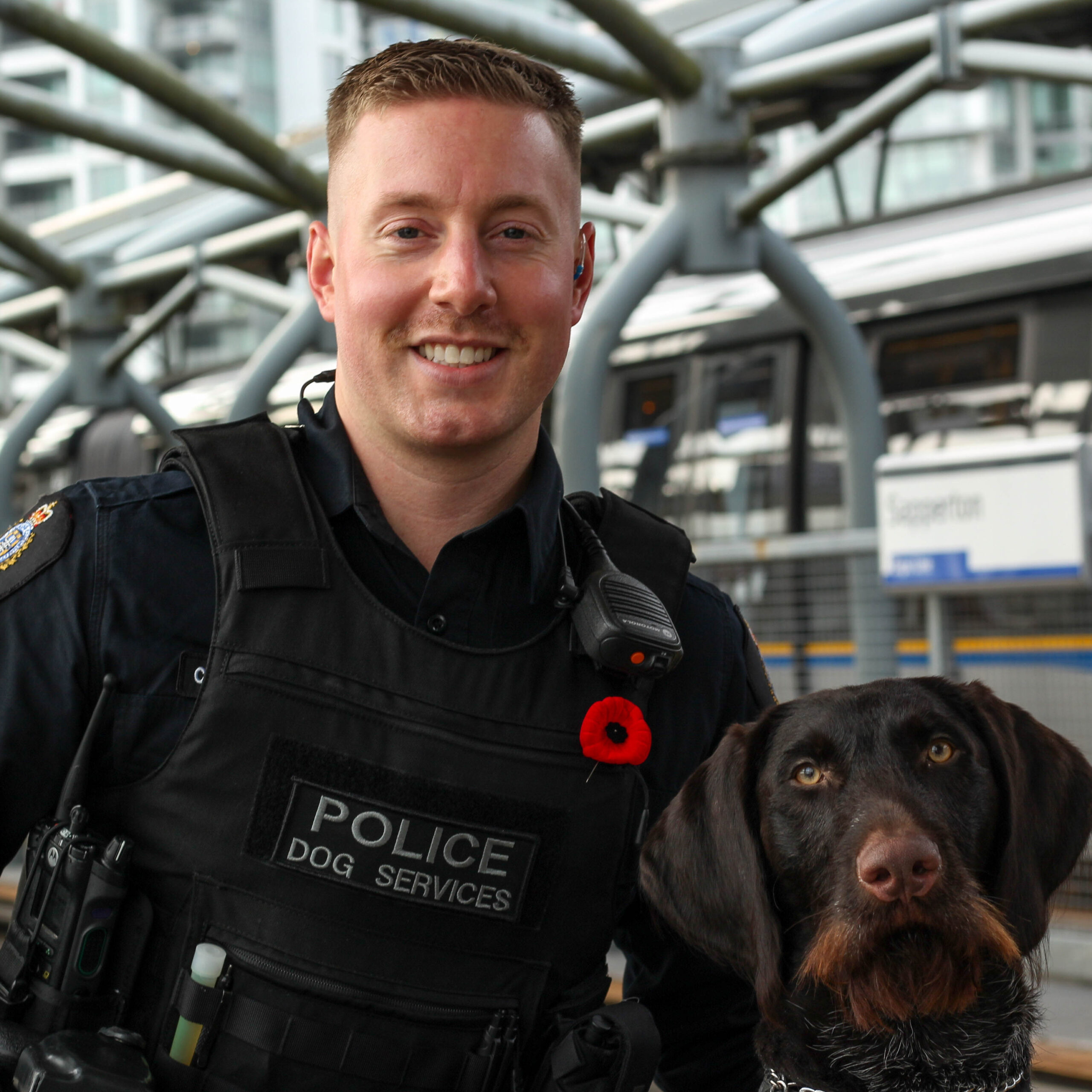 Led by Transit Police dog Strider, members of the Metro Vancouver Transit Police are growing facial hair this month for Movember, a charity that supports men's health.
As a Deutsch Drahthaar, the first of his breed to be working for a Canadian police agency, Strider has an enviable mustache that has set a high bar for the rest of the Transit Police Movember Team. Strider's breed was first developed in the 19th Century as a hunting dog, which is a trait that has been tailored to detect explosive odour. Strider joins the rest of the Transit Police dogs in keeping the transit system safe.
Movember funds projects that aim to prevent premature death among men due to reasons related to suicide, prostate cancer and testicular cancer. Since Transit Police has an operational priority of helping vulnerable people in crisis, Movember Foundation's focus on tackling mental health challenges is something our department is proud to support.
Support Strider and Cst. Daniel Campagne