High school students take the lead on new MVTP anti sex assault campaign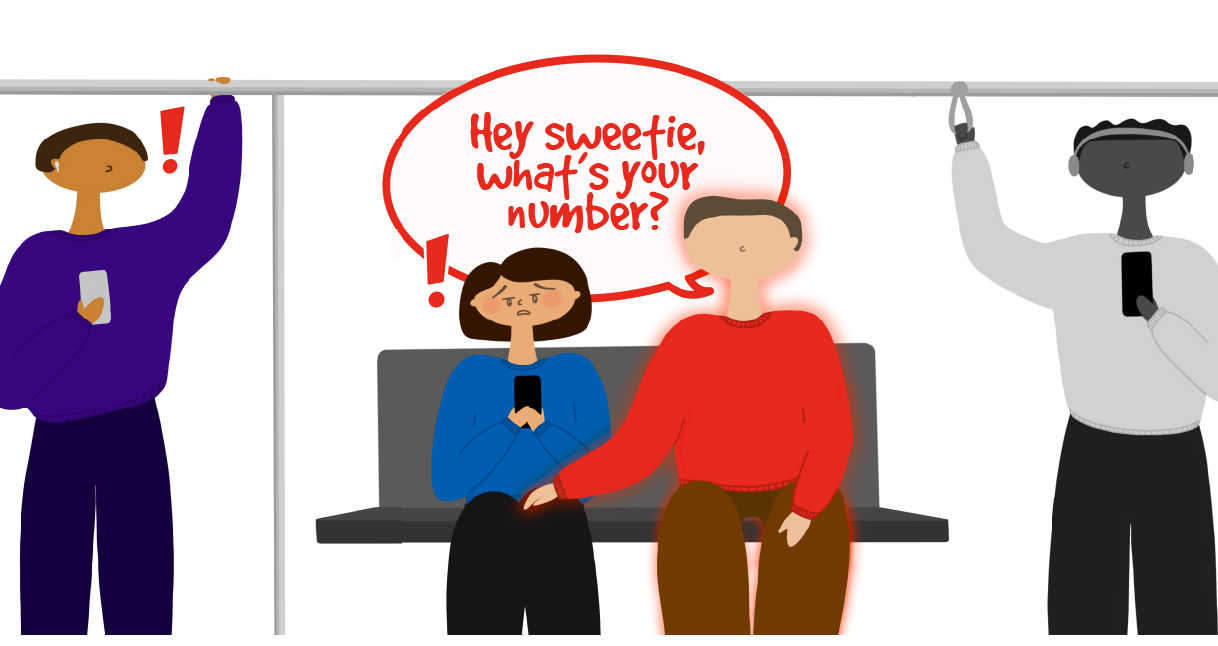 A little over a year ago, a group of students at Vancouver's Sir Winston Churchill Secondary School compared their individual experiences on transit and realized that sexual assault on transit was a very real problem for young people.
"Myself and a few of my peers came to this realization when discussing our own personal experiences with assault on transit, as we noticed that our experiences overlapped with one another," explains one of the students, Erika Hunter. "Personally, I wasn't aware of this issue until I experienced it myself, so to hear that many of my peers had been impacted as well hit me hard."
The students decided to take action. They reached out Metro Vancouver Transit Police in an effort to find ways to educate their peers on what they can do if they experience or witness a sexual offence on transit. Transit Police and TransLink seized on the opportunity to have the students take the lead on developing the fourth phase of Transit Police's ongoing campaign to combat sexual offences on transit.
On Tuesday, August 4, the results of the collaboration were launched to the media and on social media in the form of a poster and social media campaign. The campaign utilizes graphics created by grade 12 student Maureen Luo. Her artwork will be seen on transit vehicles, in transit stations, and on social media. Her illustrations depict scenes of sexual assault that can sometimes be ignored by those who experience or witness it, such as unwanted touching on the thigh or buttocks. In each of the three scenarios depicted in the campaign ads, it is the witness who notices the behaviour and takes action.
 "Maureen's designs particularly stood out to us, as she was able to convey the heavy topic without being too vulgar with the graphics, making it appropriate for all audiences," says fellow student Sakura Rashidi. "Her simplistic art style made it universal, and easy to understand. She was also very considerate about diversity with the posters, and included representation for people of all ages, abilities, and cultural backgrounds."
The students also took the opportunity in March 2020 to schedule a school assembly at Sir Winston Churchill Secondary and educate their peers about what sexual offending on transit looked like and what to do in these situations. While there were plans to expand upon this form of direct outreach at additional schools, these plans were cancelled due to the impact of COVID-19.
Reducing sexual offences on transit has been a Transit Police priority since 2012. Anyone who experiences or witnesses a sexual offence is asked to contact Transit Police by phone at 604.515.8300 or by text at 87.77.77 (always call 911 in an emergency). We promise that each report will be taken seriously and investigated thoroughly.
Look for the campaign posters during your next transit journey, or follow us on Twitter, Facebook or Instagram.