See Something, Say Something
Help us keep transit safe
When to contact Transit Police
Text, call or use the SeeSay app to notify Transit Police of non-emergency issues. In an emergency, always call 9-1-1.
Contact us if:
You have witnessed an incident or observed suspicious behaviour
There is an issue on transit that makes you feel uncomfortable
Or if you have other Transit Police-related concerns
Three easy ways to contact us
There are three easy ways for you to discreetly report non-emergency police issues from your mobile device:
*We don't charge for texting, however, standard cell phone carrier rates may apply. Check with your wireless provider.
When to call 9-1-1
Dial 9-1-1 if you witness or are involved in emergencies such as:
A crime in progress
Threatening, dangerous or violent behaviour
Or if someone is in need of immediate medical attention
If you are in need of urgent emergency response or if your safety is threatened always call 9-1-1.
Visit ecomm911.ca to learn more about 9-1-1 services in Metro Vancouver.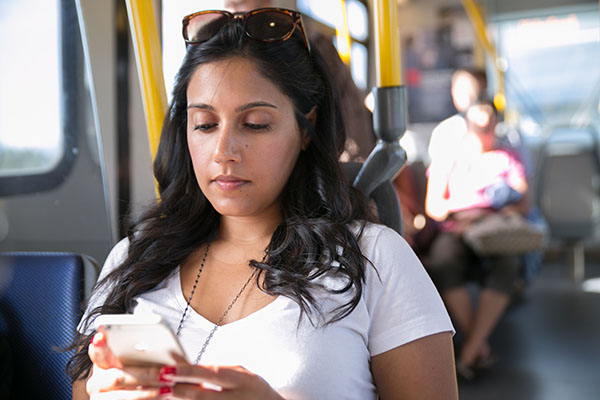 Metro Vancouver Crime Stoppers
Would you like to make a report about a crime and remain anonymous? Help stop crime. Crime Stoppers offers rewards of up to $2,000.  Call Crime Stoppers 1-800-222-TIPS (8477) or visit Crime Stoppers.
---