Strategy, Commitment & Values
Our Strategy
The Transit Police strategy is grounded in the belief that community partnerships give us the edge in fighting crime and disorderly behavior.  Our strategy is supported by three pillars: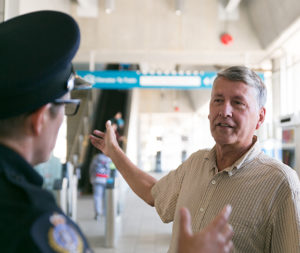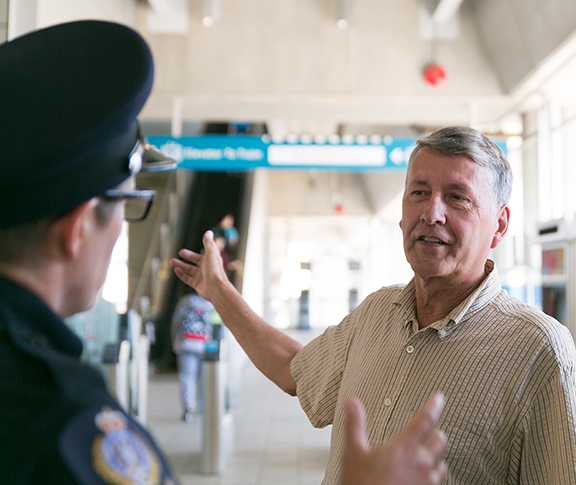 Community Policing
Our officers routinely patrol the same neighbourhoods. By being in the same areas day-in and day-out, we are actively building relationships and becoming familiar with the customers and communities that we serve. This holistic approach also helps us to engage the community to address root causes of crime in and around transit. Read more.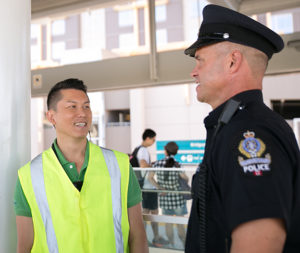 Strategic Partnerships
We work collaboratively with 17 different police jurisdictions to coordinate police response, increase security, and share resources. We also collaborate and train with police mental health liaisons, health authorities, SkyTrain and Canada Line Attendants, transit passengers and other community groups.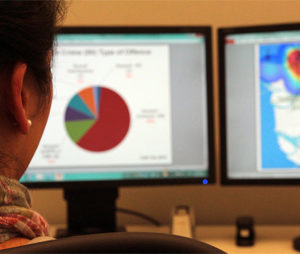 Crime Predictive Analysis
In cooperation with our policing partners, Transit Police draws upon extensive historical data so that we can predict where and when crime will likely occur. This information helps us to determine our deployment approach.
We are committed
Transit Police is committed to taking every report seriously and investigating thoroughly to ensure that everyone who uses or works on transit feels safe and is safe. We will continue to foster relationships that build on community safety with transit, community and policing partners.
Transit Police continue to develop innovative ways to deliver the safest possible public transit network. In 2015, we changed our patrol deployment significantly. Our Community Policing Model enables us to address the needs of transit communities on a localized level so that we can promote safety, maintain order, investigate crime, develop strong partnerships, and resolve issues.

We are values driven
At the heart of everything we do are our core values that guide and support each interaction we have with passengers, transit employees and the communities we serve.

Our core values
| | |
| --- | --- |
| Integrity | We will steadfastly adhere to a strict ethical code and be open, honest and fair in all interactions. |
| Professionalism | We will pursue the highest professional standards and do our very best to conduct ourselves in the manner expected by our partners and the community we serve. |
| Accountability | We will communicate with our partners and the community on our goals, achievements and results, and be fiscally responsible. |
| Respect | We will treat everyone fairly and with compassion, respect and dignity. We will value differences between people and communities. |
| Teamwork | We will be highly motivated and committed to collaboration, shared leadership and trust, and combine our energy and expertise to keep the transit system safe and secure. |