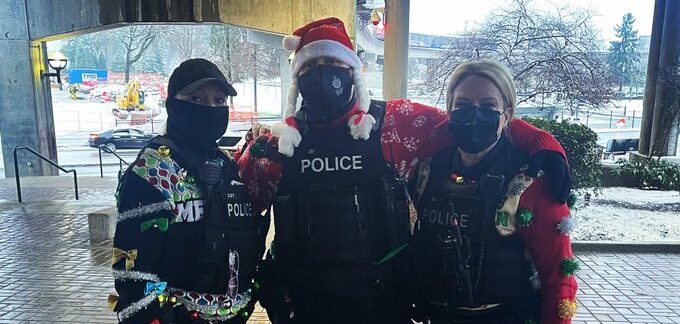 Many of you are spending the holiday season connecting with friends and family, taking advantage of holiday events throughout Metro Vancouver, enjoying the snow, or giving back to your community. And so are we. Here are some highlights of what Metro Vancouver Transit Police has been up to this holiday season.
But what really fills us with holiday cheer is the well-wishes we've gotten from all of you. Every holiday greeting and act of kindness is very much appreciated. Notably, we especially appreciated the serenade from a former music teacher and talented singer.
From all of us at Metro Vancouver Transit Police, we hope that your holiday season has been as rewarding as ours and we wish you all the best in 2022.