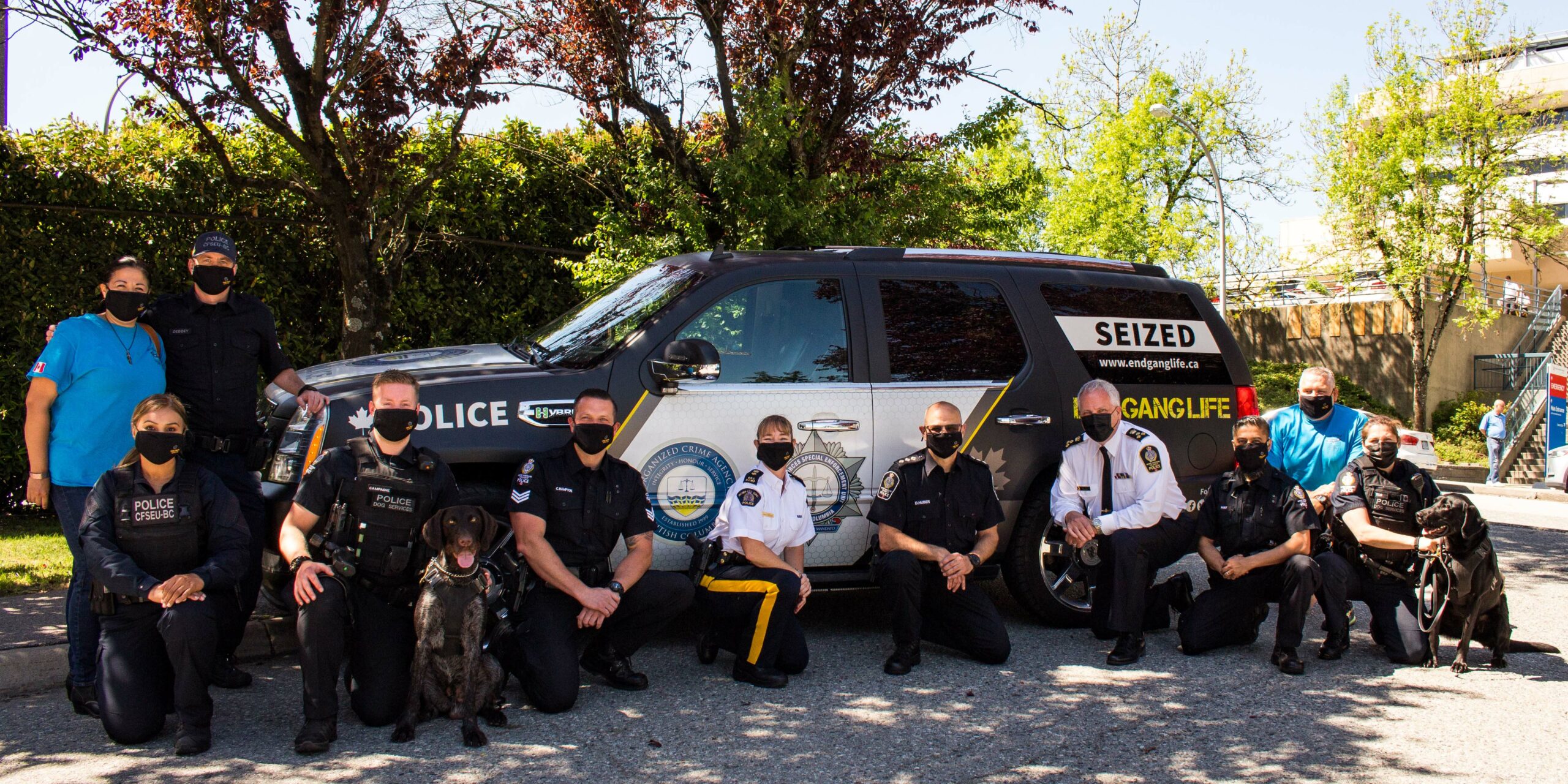 Metro Vancouver Transit Police, alongside all other police agencies in the Lower Mainland, is working in partnership with the Combined Forces Special Enforcement Unit BC to end the recent gang violence that has gripped Metro Vancouver. A transit system that covers over 1800km2 means that our resources need to be deployed strategically to ensure that everyone stays safe. This requires a multi-prong approach with a variety of units playing a role in preventing further violence.
Transit Police has loaned out several officers to assist in the coordinated effort to end the recent wave of gun violence. We currently have officers working with the Integrated Homicide Investigation Team, the Vancouver Police Gang Crime Unit, the Real Time Intelligence Centre BC and performing open source data reports with the Delta Police Homicide Unit.
Over the last few months, Transit Police officers have taken several, in some cases loaded, firearms off the streets. All Transit Police dogs have now been cross trained to quickly detect odours related to firearms and ammunition , allowing us to quickly and efficiently gather evidence. Following the recent arrest of an alleged gang member, Transit Police Dog Kona conducted a search of the suspect's vehicle to check for any additional firearms concealed inside.
All MVTP Explosive Detection Dogs are cross trained for firearm and ammunition detection. Here you see PSD Blaze conducting a training exercise searching for a spent bullet casing. A search that took seconds for him might take hours for a police officer to do. pic.twitter.com/MxNyTYTe4J

— Transit Police K9 Unit (@MVTPK9) May 11, 2021
The Transit Police Crime Suppression Team (CST) was created recently to bring a intelligence-led and targeted approach to fighting crime on and around the transit system. Working closely with our jurisdictional policing partners and other units within Transit Police, CST leads the way in addressing the crime trends that pose the biggest threats to safety.
During this time, it's understandable that parents and guardians may be worried about gang influences on their children. Transit Police, in partnership with Vancouver Aboriginal Community Policing & the Vancouver Police Department Diversity, Inclusion & Indigenous Relations section, is proud to offer the Blue Eagle Community Cadet program to provide leadership skills to youth ages 12-15, while they explore Indigenous culture and policing. The programs offers a supportive environment where kids can build the skills and self-confidence to keep themselves safe.