Constable Bruce Shipley ensures that vulnerable people on transit stay safe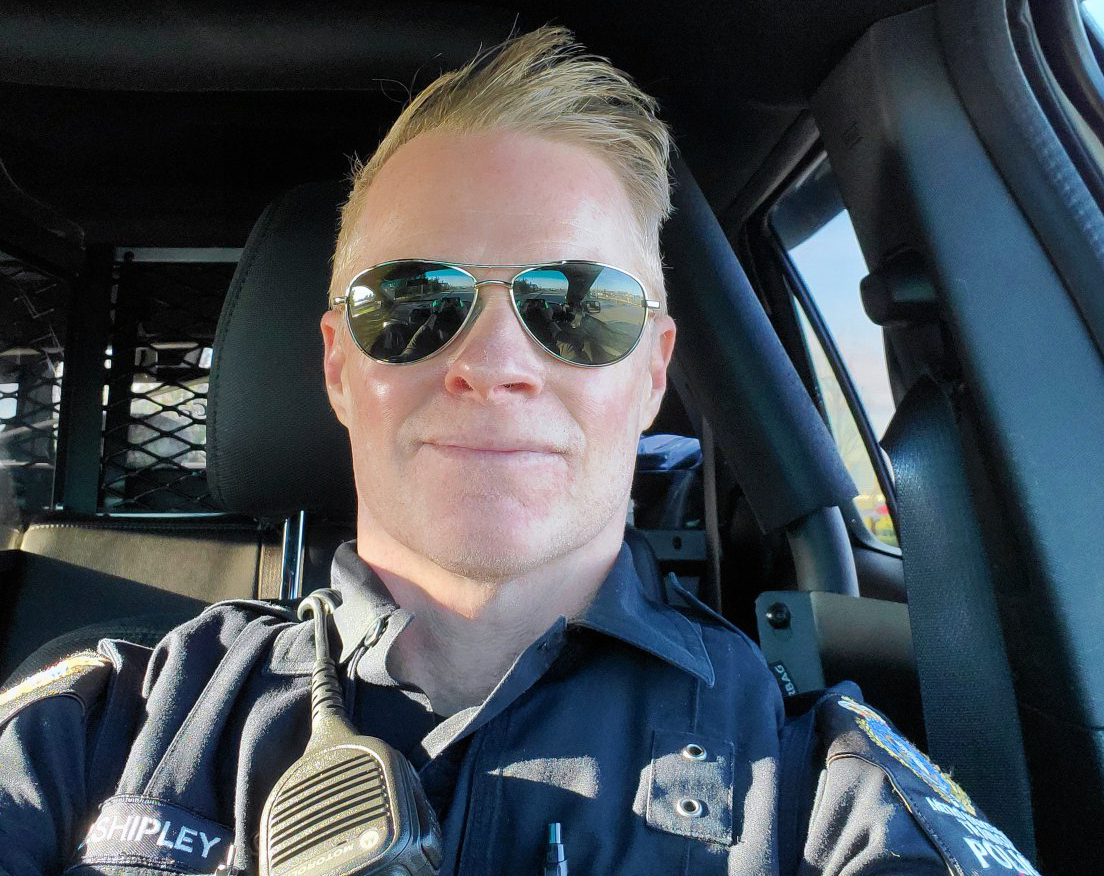 Helping vulnerable people in crisis is a Metro Vancouver Transit Police priority*, and Constable Bruce Shipley plays a key role in helping us deliver on this commitment. In his role as Homeless Outreach Officer, Cst. Shipley works to ensure that people who are homeless remain safe while they're on transit.
"Experiencing homelessness is not a crime and it's not a choice, so my goal in all interactions is to make sure that people on transit who find themselves in this situation feel supported," says Cst. Shipley. "They are human and so are those of us who wear the Transit Police uniform. There is a real need and desire to connect and help. I want my actions to show that just because someone may be afflicted by homelessness, drug addiction, mental health challenges, or be vulnerable in another way, Transit Police officers are here to help, not judge."
Cst. Shipley works tirelessly to gather essentials like socks, blankets and food through donations from community partners and the generosity of his colleagues at Transit Police. He ensures that patrol officers have these essential resources in their vehicles, so they can distribute them to people in need. Officers can sometimes connect those in need with social service or healthcare resources, but often the process of getting someone meaningful support requires a deeper amount of effort. That's where Cst. Shipley steps in with his arsenal of community connections, his reputation within the homeless community, and his unwavering compassion.
"At Transit Police we take a Community Policing approach to the job," says Cst. Shipley. "Which means that we are a part of the community we serve, and our role is to keep everyone safe. Sometimes that means we focus on enforcement, but other times it's just a matter of investing time in people and building the connections and trust that ensures everyone feels looked after."
"Nobody should ever feel that they have been discarded by society," he says. "Everyone deserves to live with dignity, and it's rewarding when I'm able to play a role in that. I recently received a direct message on Twitter from someone whom I had helped provide with shelter and detox services, who said that I had saved his life. That was pretty cool."
Follow Cst. Bruce Shipley on Twitter
*Metro Vancouver Transit Police has four operational priorities: helping vulnerable people in crisis, reducing sexual offences, reducing frontline workplace assaults and building system resiliency. Read more about our priorities.