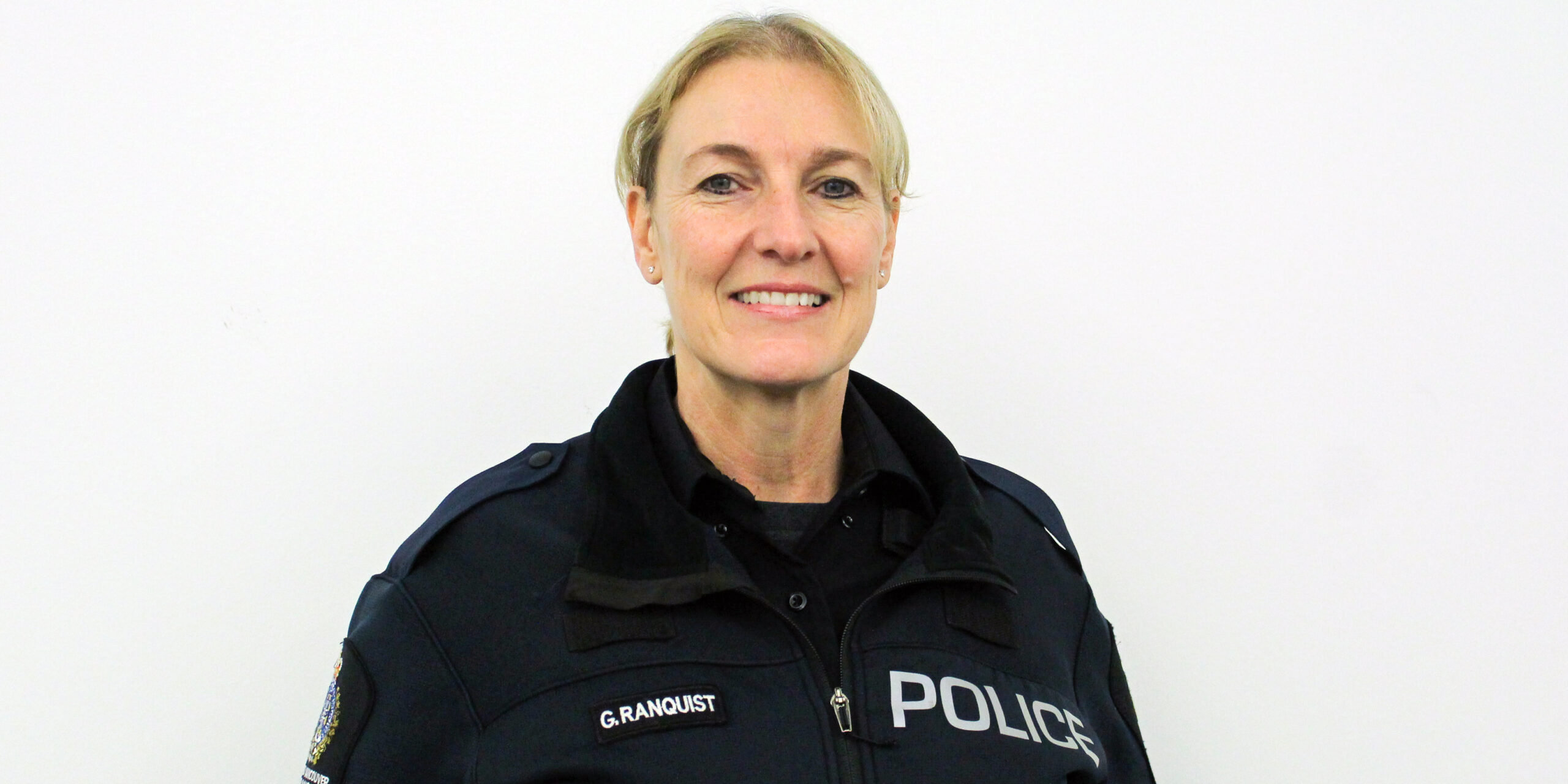 Helping vulnerable people in crisis is a Metro Vancouver Transit Police priority*, and Constable Gwen Ranquist plays a key role in helping us deliver on this commitment. As our department's Client Services Officer, she works to ensure that transit passengers who are affected by mental health challenges receive the support they need to use transit safely.
"I have seen how police response to the mentally ill in our communities has changed from a criminal approach to a medical and solution based approach" says Cst. Ranquist, who has worked in policing since the early 1980s. "There are many people riding the transit system with mental illness that come in contact with our officers. My goal is to seek opportunities to provide assistance through the community and not the criminal justice system, unless it is necessary."
Cst. Ranquist offers support and mentoring to Transit Police officers, to ensure they have the skills and resources to provide effective help. She manages files where there are repeated calls to police regarding the same individual, and creates solution-oriented policing strategies by working together with a variety of healthcare and community outreach partners to assist those people at their point of need.
"It is important that people who need help be connected with the support they require to live with stability and care within the community," says Cst. Ranquist. "I would like to see that the Metro Vancouver Transit Police officers and Client Services bridge that gap between clients, health authorities and our jurisdictional partners."
Follow Cst. Gwen Ranquist on Twitter
*Metro Vancouver Transit Police has four operational priorities: helping vulnerable people in crisis, reducing sexual offences, reducing frontline workplace assaults and building system resiliency. Read more about our priorities.
Note: this video was created before COVID-19