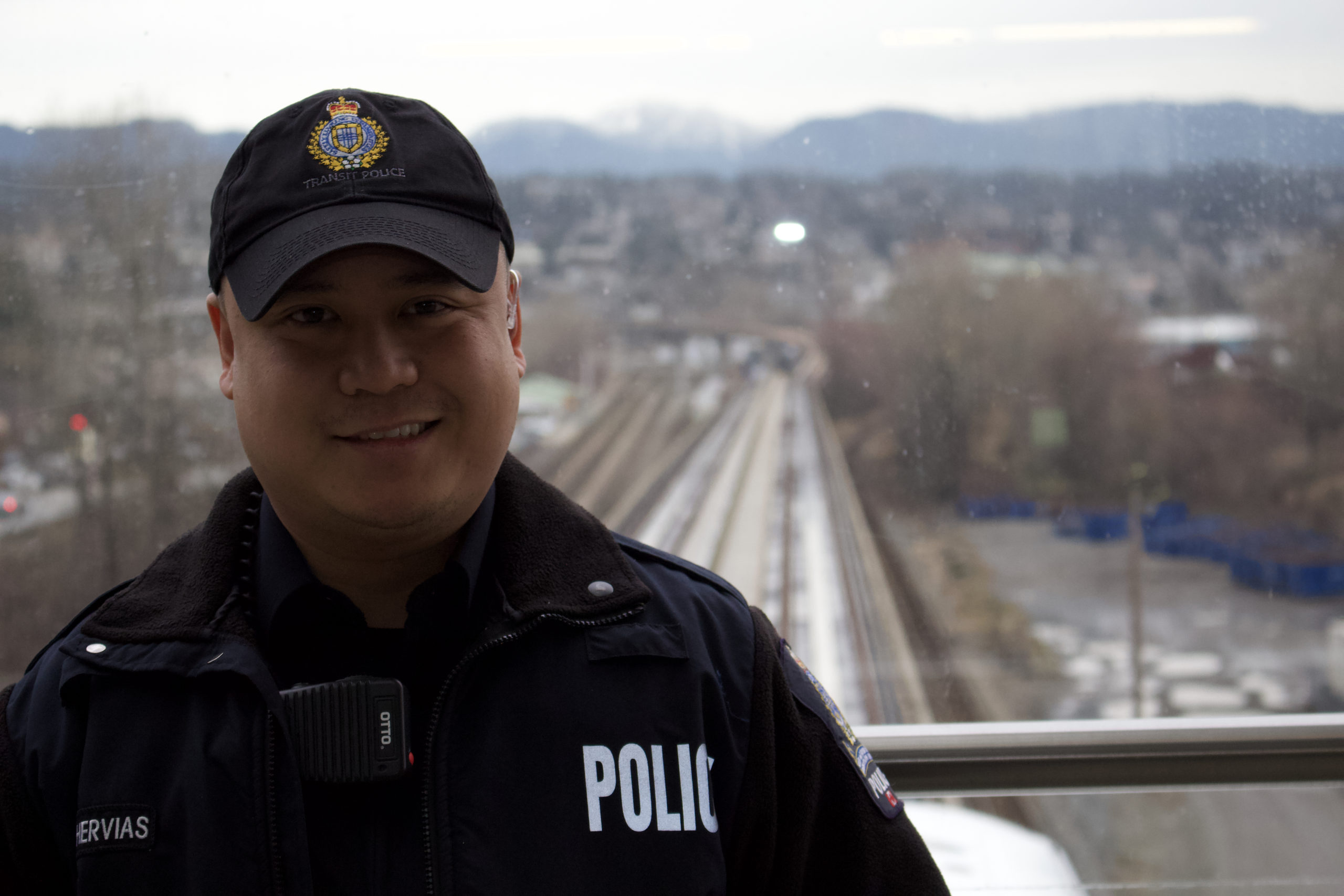 Constable Clint Hervias did not expect to be travelling to the Philippines in early 2020. And he certainly didn't expect to get stranded there with no way to return to Canada.
"I left Canada on February 12 after getting news that my dad was sick and intubated in the ICU, in Manila," says Cst. Hervias. "After he died, I flew with his body to his hometown of Culasi on Panay Island for the burial. He was laid to rest on March 16 and the following day, the entire province got locked down. All flights were grounded and seaports got shut down, and there was no way for me to get back to Manila for an international flight home."
Cst. Hervias is just one of many Canadians stranded overseas, and unable to return home. Making the best of the situation, Cst. Hervias is taking the community-focused approach of his work as a Metro Vancouver Transit Police officer and using it to help the vulnerable people in his current community.
"The quarantine here is really hurting the people," he explains. "People here live day to day on an average salary of about $10 per day. A missed day of work means there's no food on the table. But there's a bond of community, and that's what got the conversation started among those of us who were in a position to help."
Teaming up with other community members, creating relationships that have inspired food donations and with the assistance of the Philippine National Police, Cst. Hervias is helping to lead outreach efforts to remote communities around Culasi.
"We've headed out to the rural, mountainous region of the province to check in with the more neglected barangays [villages]," says Cst. Hervias "We were also able to visit nearby Mararison Island to provide some significant relief and support for the community there, which is very isolated and hard hit."
Though he is looking forward to the day that he can return home, Cst. Hervias is grateful for his recent experiences. "You know, growing up in Africa and in Canada, I missed being surrounded by my family and my cultural heritage. Being here and getting to know my community inspires me."