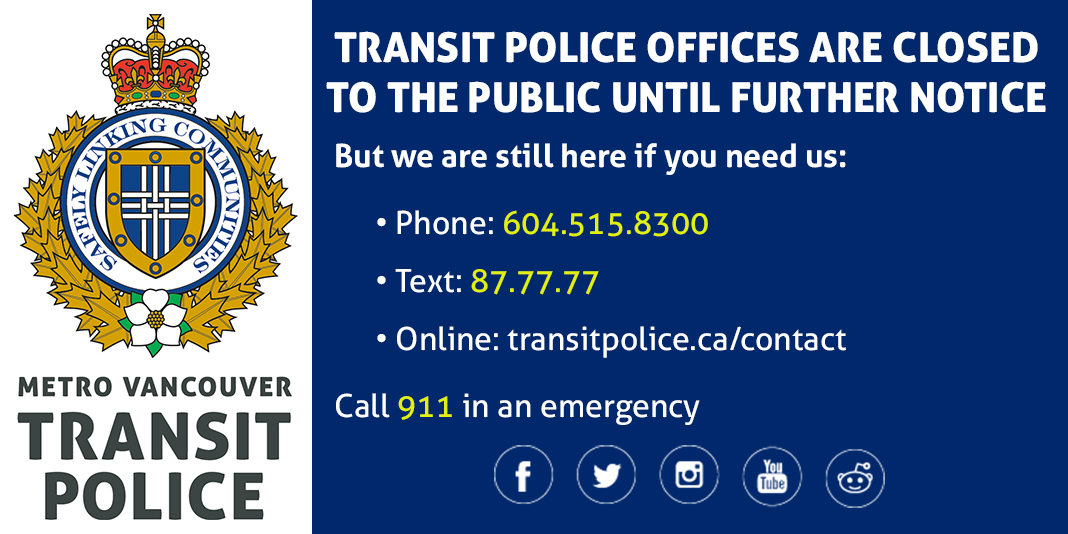 In an effort to help stop the spread of COVID-19, Metro Vancouver Transit Police headquarters' lobby and front desk are now closed until further notice. Please contact us from home by phone at 604.515.8300 or text at 87.77.77, or our online contact form. Always call 911 in an emergency.
Transit Police officers and dispatchers continue to work hard to keep transit safe. Text 87.77.77 if you need us!
For updates, follow Transit Police on Twitter, Facebook or Instagram.