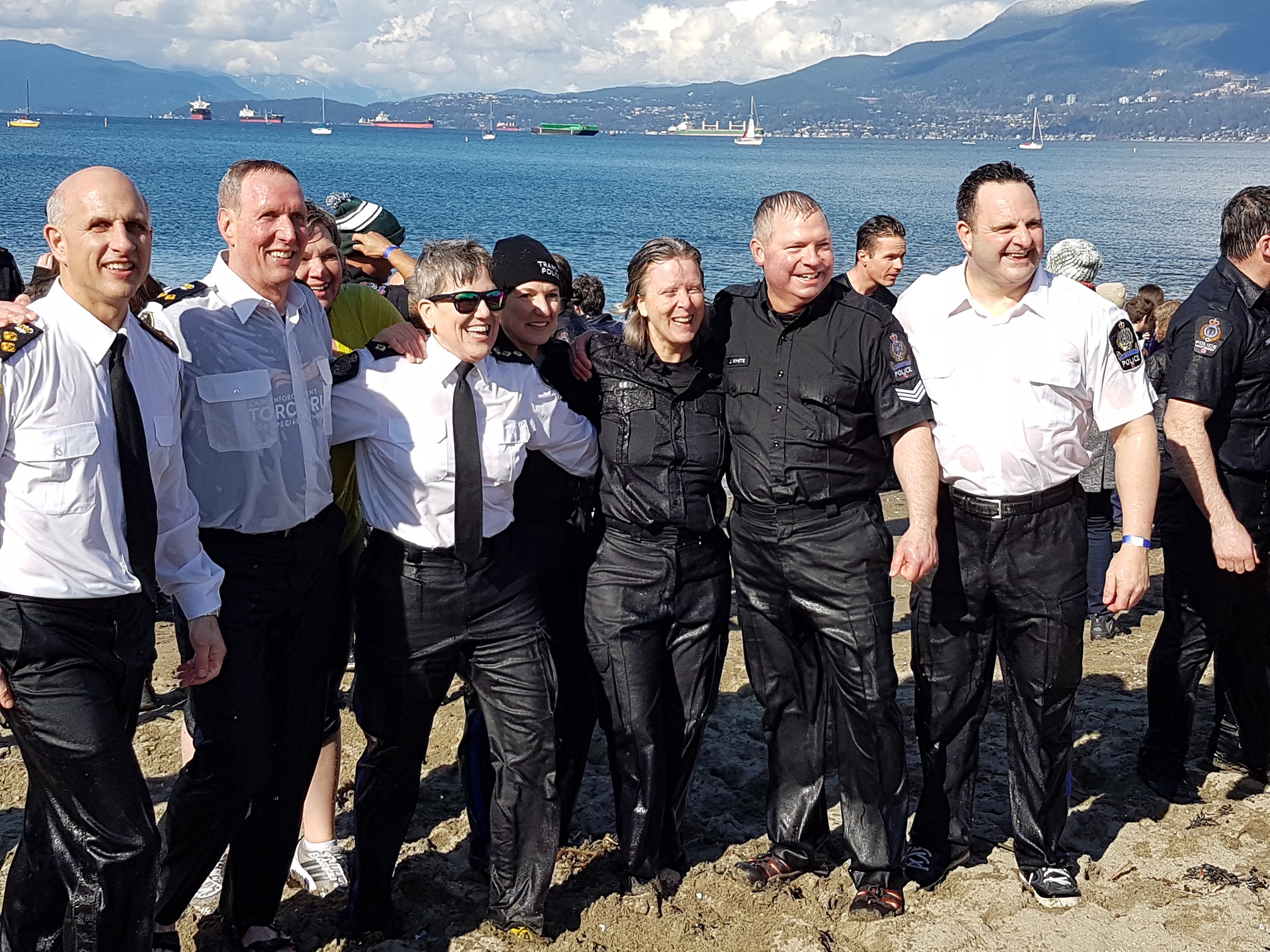 Support our BC Special Olympics athletes and the Polar Plunge!
Metro Vancouver Transit Police is a proud supporter of Special Olympics BC, since 2005 and has been dedicated to fundraising activities that benefit athletes with intellectual disabilities. This dedication to raising awareness through charitable fundraising events has seen Transit Police officers plunge into the freezing ocean, run up the hills of New Westminster, and putt a golf ball or two.
Every March, Transit Police staff plunge into the icy waters at Kitsilano Beach to raise money for Special Olympic athletes. The event raised over $100,000 last year alone! This is followed in May, when the Transit Police organizes a golf tournament sponsored by local businesses, and then in June as members participate in The Law Enforcement Torch Run through the streets of New Westminster.
The 2018 Polar Plunge takes place on Saturday, March 3, 10a.m at Kitsilano beach.
Consider donating to our team. All donations assist in supporting our BC Special Olympic athletes. Donate to the MVTP Polar Plunge Team.
About Special Olympics BC
Click here to learn more about Special Olympics BC: http://www.specialolympics.bc.ca/.