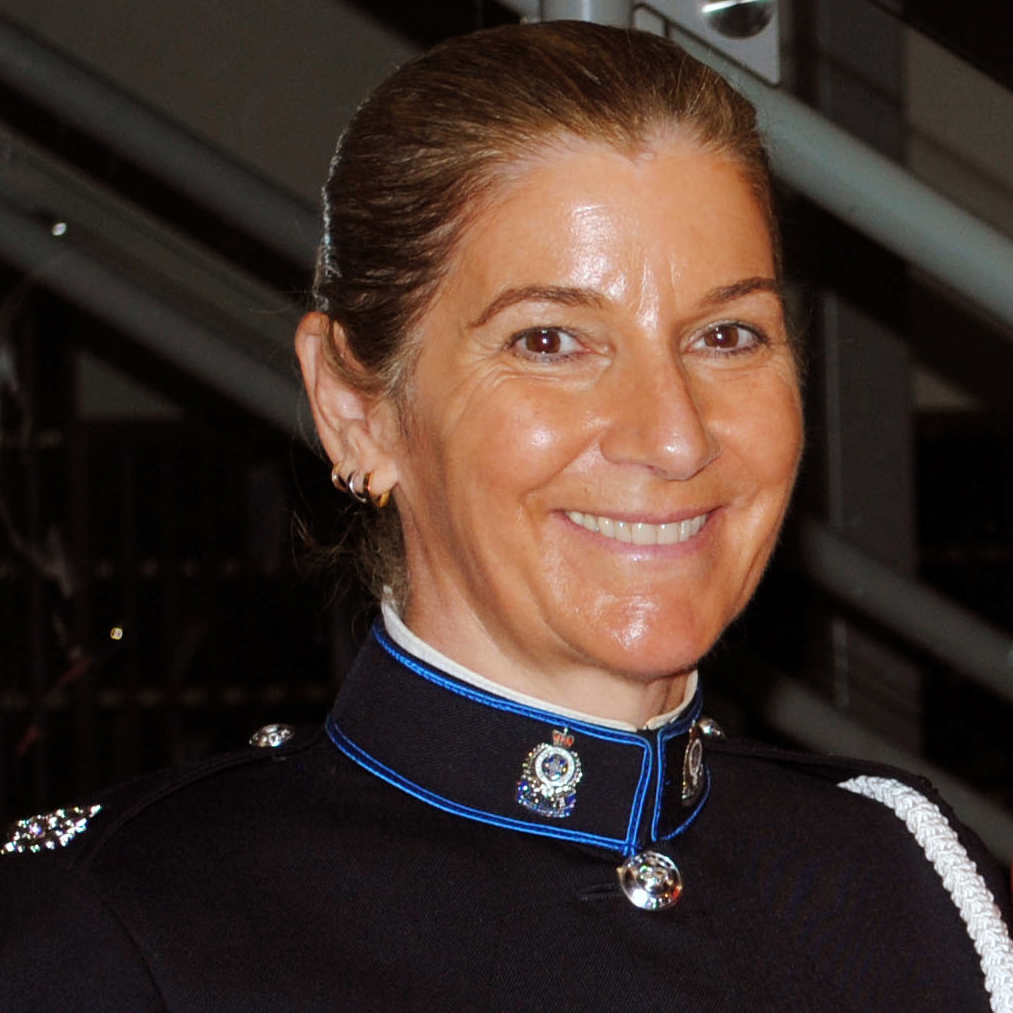 On November 21, at the Canadian Urban Transit Association Conference in Toronto, Metro Vancouver Transit Police Sergeant Wendy Hawthorne will receive the 2018 Leadership Award in Excellence to acknowledge the benefits our transit system has gained thanks to her specialized expertise in graffiti on transit. We caught up with Wendy for an interview before she heads off into retirement at the end of this year.
Q: What is your role at Metro Vancouver Transit Police?
A: I am one of the Client Services Sergeants, a "Jack of all trades and a master of some". We work on addressing identified issues and concerns that are reported by patrol members, our partners in jurisdictional policing and within the community, and TransLink Stakeholders. I have been very lucky to specialize and develop an in-depth knowledge on graffiti, safety education, and Crime Prevention through Environmental Design reporting.
Q: When did you first start working for transit in Metro Vancouver?
A: I started with the Metro Transit Security Service in early 1984 as a Transit Security Officer. I worked the graveyard shifts at the Carrall Street Garage, at the Cambie Street Garage, and the False Creek Transit Centre. Our first office was above the tire shop at the rear of the Oakridge Transit Centre with 4 Mobile Patrol Investigators and 4 plainclothes security, which I was one of. We moved to 1296 Station Street, across from Main Street Station after the Skytrain opened and then to 307 Columbia Street in New West before moving to our current headquarters in Sapperton.
I never would have dreamt as I worked at Expo 86 as one of the original Metro Vancouver Transit Special Provincial Constables that 35 years later I would be retiring as a Sergeant with Transit Police, a recognized and respected armed police force and Canada's only Transit Police.
Q: How would you describe your career path?
A:  It has been an incredible journey of laughter, frustration, joy, pride and challenges.  Community policing and crime prevention have always been my passion and I was fortunate to be assigned to the position of the Client Services Sergeant in May 2012.  I could not be more proud of the fact that as I retire, my position has led to the creation and great success of the Neighbourhood Police Team.
Q: What is one highlight of your career?
A: A few years ago I was training a new bus operator class at Vancouver Transit Centre. After the class, one of the new operators called me aside. The operator said, "Wendy! Do you remember me?"  I didn't, but there was something familiar about her. She told me her first name….and I knew immediately who she was! As a youth she had been at extreme risk, deeply involved in vandalism on the transit system, and a prolific graffiti tagger whose graffiti was featured in the news, along with many other challenges.
I gave her a hug and said with tears in my eyes, "You Made It!"
She looked at me and said, "You and [a VPD Sergeant] saved my life!"
I had often wondered how her life had turned out. I told her that her success made my work worthwhile. To have someone who was so at risk overcome so many challenges and see the success that she had achieved filled me with gratitude and pride.
Q: Have you learned any important life lessons on the job?
The most integral qualities for this career are work ethic and integrity.
I never forgot where I have come from. Humility is a wonderful trait.
Everyone deserves to be treated with respect. Whether they continue to get my respect is up to them…. not me!
Never underestimate the power of a smile.
Q: If you won a free vacation anywhere in the world, where would you go?
A: I would love to go to Hawaii in July 2019 with my husband and renew our vows on our 40th wedding anniversary.
Q: What book, movie and TV show would you recommend?
A: Book: The Emotional Survival for Law Enforcement Officers
Movie: A tie between "Shrek" and "The Man Who Would Be King"
TV Show: Little Britain
Q: Any final thoughts?
A: I reflect on my career with great joy and pride. I am so grateful for the relationships I have made and the reputation that I have earned. I am proud of our department and the success that we have seen and to recognize that I was one of the pioneers and ground breakers. It has been a great ride.