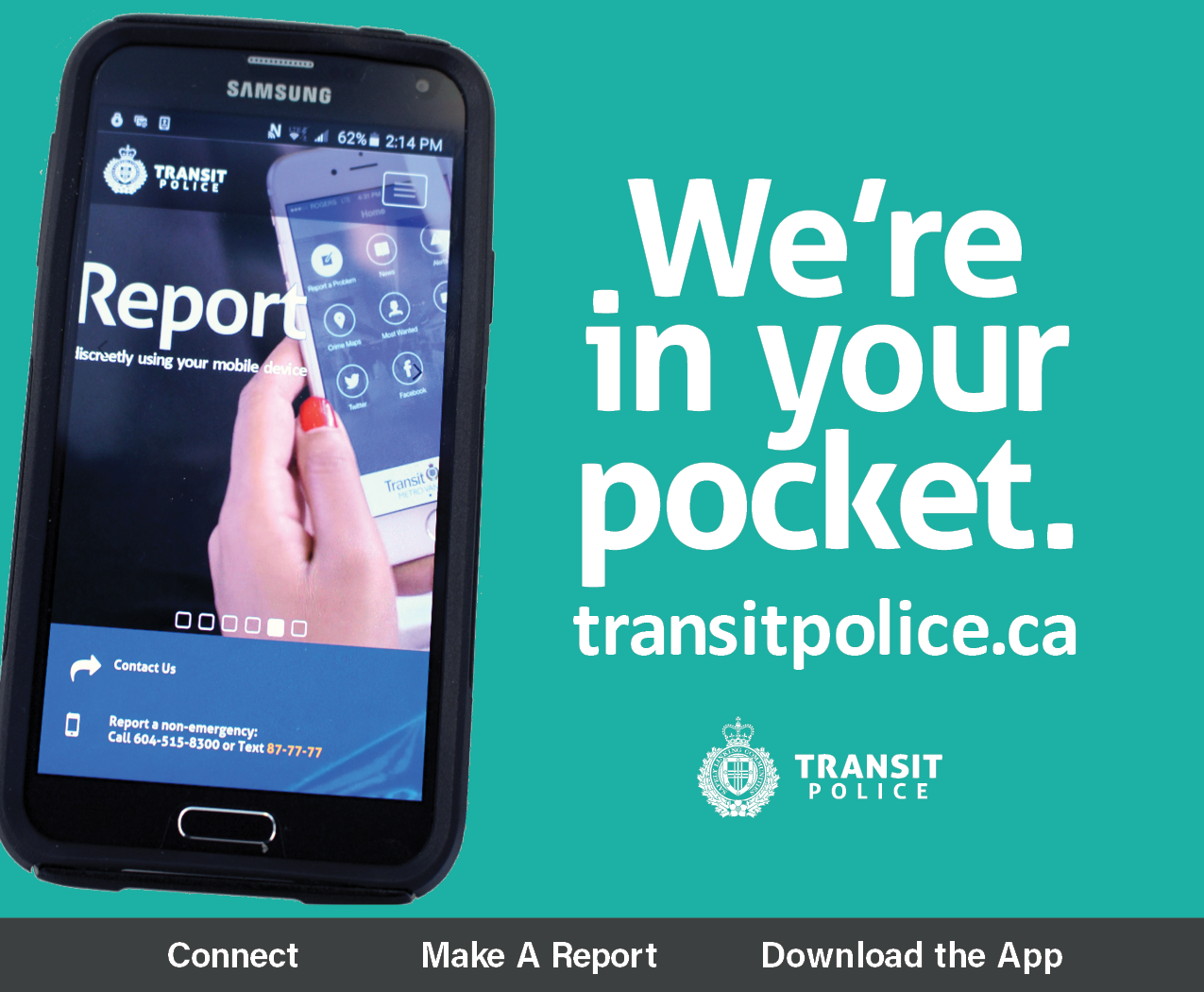 Metro Vancouver Transit Police are traveling with you. Our brand new mobile-friendly website means that it even easier to say something, when you see something, all with your mobile phone.
Visit transitpolice.ca to discreetly report a non-emergency police issue, contact us, download the OnDuty app or text 87-77-77. We take each report that we receive seriously. Check out the safety tips section to find out more about how to keep yourself and your belongings safe while on transit.
Essentially, visiting transitpolice.ca means that you have Transit Police in your pocket on your journey. You can help us keep transit safe. If you see something, say something.