Update Cst. Joshua Harms 3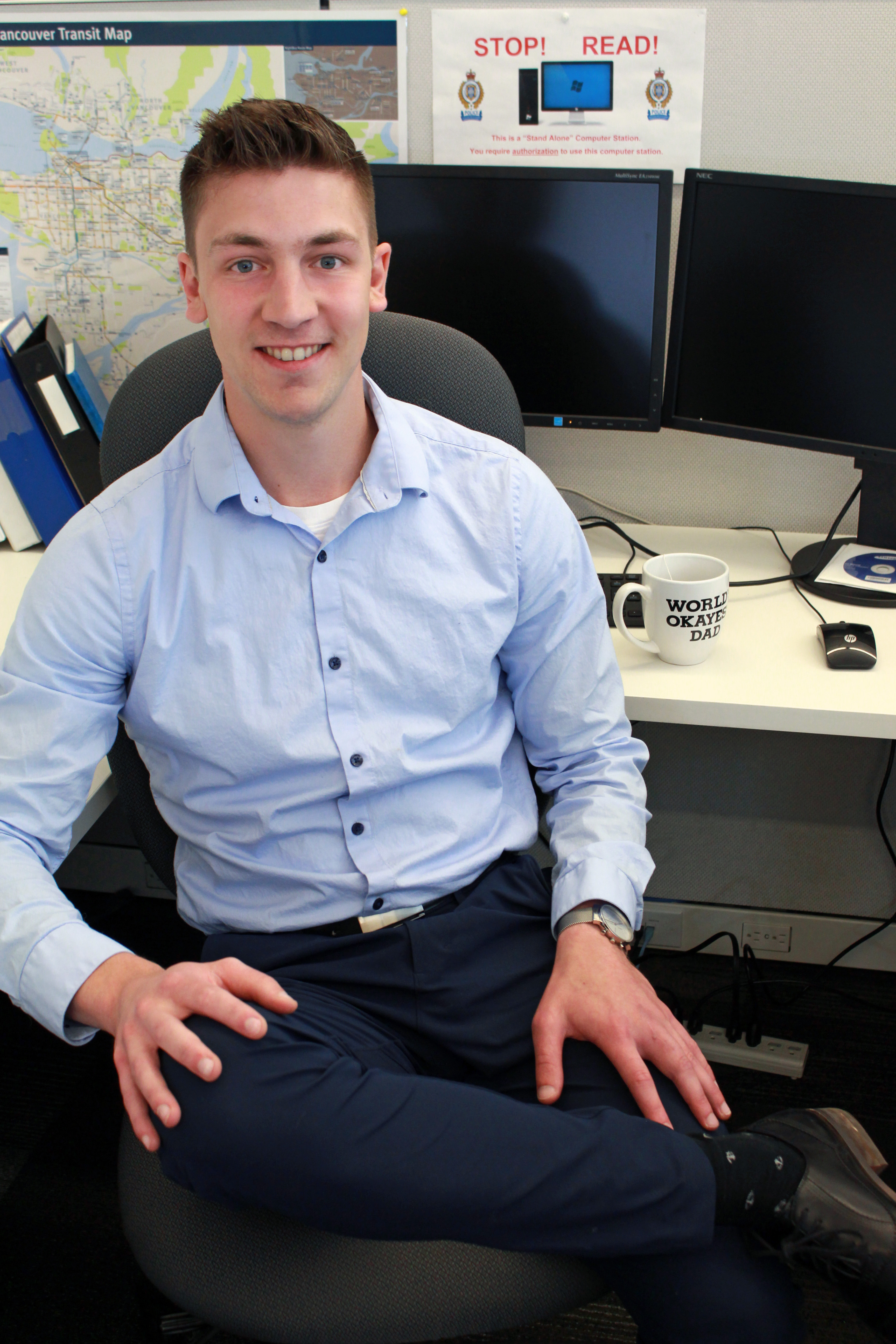 New Westminster – On Wednesday, January 30, 2019, 27-year-old Metro Vancouver Transit Police Constable Josh Harms was shot in the line of duty at Scott Road SkyTrain Station. He was treated at Royal Columbian Hospital for serious, but not life threatening, injuries.
On Tuesday, May 7th, 2019, Cst. Harms returned to work and his Transit Police family after this life altering ordeal. Over the past several months, Cst. Harms has undergone surgery and extensive physical rehabilitation. For the immediate future, he will be assigned to light duties with the detectives in the General Investigation Unit.
Cst. Harms wishes to share the following statement with the public:
"After several months of recovery among compassionate family, friends and coworkers, I am excited to be back at work and contributing to a safer Transit system. I look forward to returning to patrol as soon as possible, and would like to thank all who supported me as I navigated this complicated time in life."
Cst. Harms quick return to work exemplifies his excellent work ethic and commitment to the Transit Police.
Welcome back Josh!
This is an ongoing investigation and Cst. Harms will not be available for interviews at this time. We request the media respect Cst. Harms wish for privacy as he returns to some level of normalcy.