Transit Police seek public's assistance in identifying assault suspect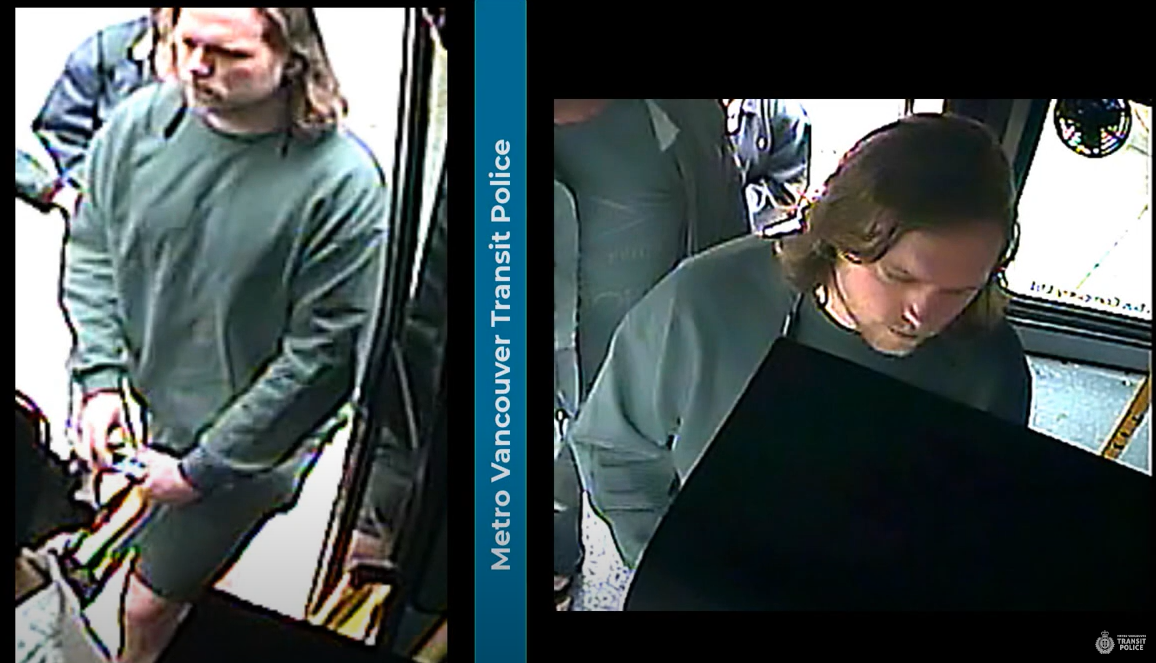 New Westminster – Metro Vancouver Transit Police are asking for the public's assistance in identifying a suspect involved in an alleged assault that began with an altercation on board a transit bus.
On May 23, 2023, just before 6:00 p.m., a physical altercation took place between two men, not known to each other, as they were boarding the same bus at the Marine Drive Canada Line Station in Vancouver. During the course of the altercation, a bus window was broken and a bystander was injured.
Both men exited the bus following the altercation. Shortly after, a second altercation took place between the two men, near SE Marine Drive and 70th Avenue. The victim suffered significant injuries including a broken jaw and a severed finger.
The suspect is described as a Caucasian male, 25 – 35 years of age, 6'1", stocky build, shoulder length light brown hair, wearing a green long-sleeved sweater with a white shirt underneath, green shorts, white running shoes and carrying black tote bag.
"Investigators have exhausted all leads in this incident and are now requesting help in identifying the suspect. Anyone who recognizes the man is asked to call police, as is the man himself. We would like to be able to piece together the series of events that took place during this incident." – Constable Amanda Steed
Anyone with any information about this assault is asked to contact Transit Police by phone at 604.515.8300 or by text at 87.77.77 and refer to file #23-9759