Transit Police Seek Help in Identifying SkyTrain Exposer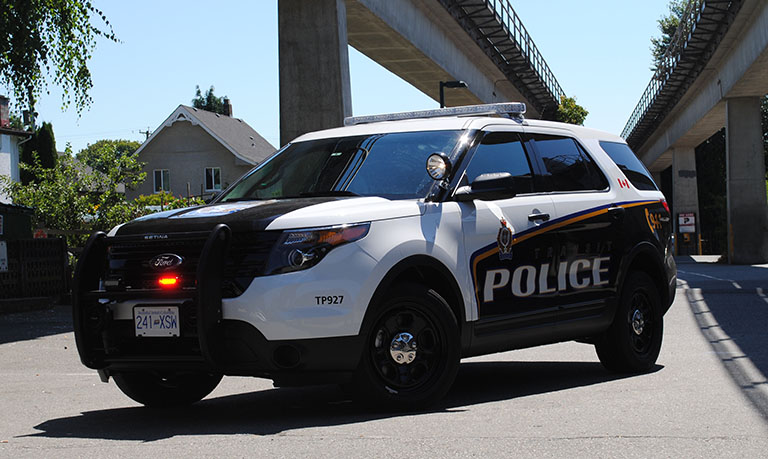 New Westminster – Metro Vancouver Transit Police are asking for the public's assistance in identifying a man who allegedly exposed his genitals to a female SkyTrain passenger.
At approximately 10:00 am on Monday, April 29, 2019, the female, who was sitting onboard the SkyTrain, noticed a man looming uncomfortably close to her. When she looked toward the man, she noticed that he had his erect penis and testicles exposed over the waistline of his sweatpants, only a foot away from her face. She was surreptitiously able to take a photo of the suspect's genitals, which she later provided to the Transit Police.
After the incident, the suspect left the train at Main Street SkyTrain Station. A video review revealed he had originally boarded the SkyTrain at Commercial and Broadway Station. He rode trains for nearly an hour between Main Street and Edmonds SkyTrain stations, which speaks to the predatory nature of his actions.  The man finally left the transit system at Joyce SkyTrain Station.
The suspect male is described as a darker skinned male, 25-30 years old, 5'9" tall, approximately 160lbs, has brown hair, a patchy goatee and brown eyes. At the time of the incident, he was seen wearing glasses, black hoodie, black sweat pants with white drawstring, white headphones and carrying a black and grey backpack.
Transit Police are very concerned by the actions of this suspect. Anyone with information regarding the identity of this suspect, or who witnessed this incident, is asked to contact the Metro Vancouver Transit Police tip line at 604.516.7419 or text us at 87.77.77 and refer to file# 2019-7149.