Suspect in Custody Following Sexual Assault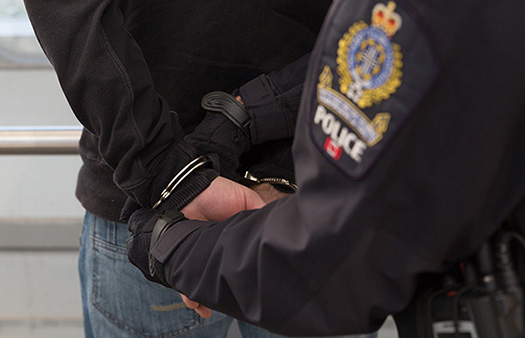 A 56 year old man is in custody following an alleged sexual assault on the transit system early this morning.
Just after midnight, January 27, 2018, a 21 year old woman was allegedly sexually assaulted on the SkyTrain, between Broadway and Joyce Street SkyTrain Stations, and allegedly again at the Joyce Street Station bus loop.
Metro Vancouver Transit Police broadcast a suspect description resulting in a man being taken into custody a short while later by Vancouver Police Department officers. The suspect was turned over to Transit Police investigating officers.
This is an ongoing investigation and no further information will be released at this time. We thank the SkyTrain Attendants, witnesses and the Vancouver Police for their assistance in this investigation.
No one is available for clips.
Text us directly and discreetly at 87 77 77 or call us at 604-515-8300. See Something, Say Something!