Suspect Arrested in Gas Station Theft after Being Released From Custody 3 Hours Earlier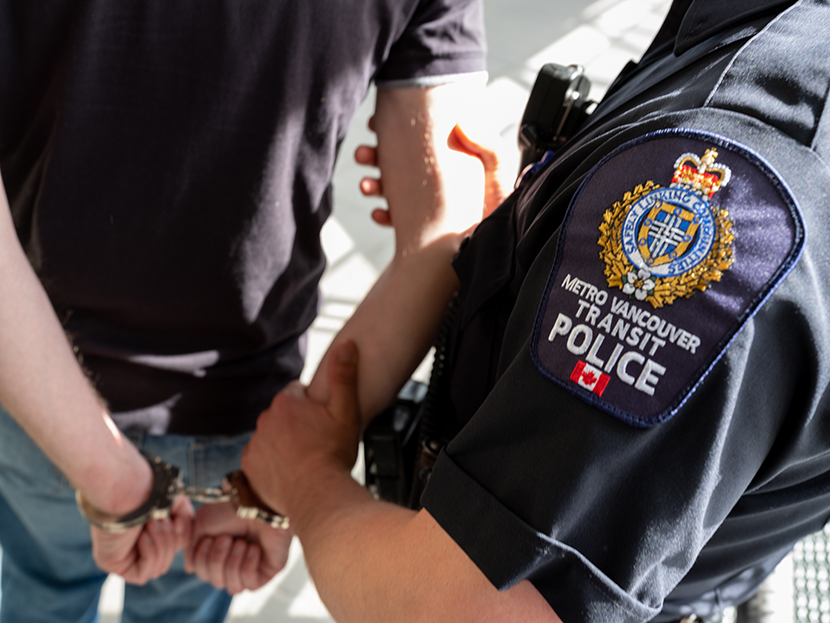 New Westminster – A 37-year-old man has been arrested by Metro Vancouver Transit Police, and charged with theft for an incident that occurred at a Port Moody gas station, where it was believed a knife was involved.
At approximately 9:00 pm, Wednesday, March 4th, 2020, a man entered a gas station in the area of Inlet Centre SkyTrain Station. After selecting several items, he approached the cashier requesting $30 worth of lottery tickets and cigarettes and produced a debit card. When the cashier turned his back for a moment, the suspect allegedly grabbed the lottery tickets and ran from the store. Another store employee chased after the suspect until the suspect allegedly yelled, "I have a knife! I have a knife!" Fearing for his own safety, the store employee stopped chasing the suspect, and a witness at the gas station called police.
With the assistance of Port Moody Police Department, who arrested and released the same suspect only 3 hours earlier for an unrelated incident, a description of the suspect was provided to SkyTrain staff. An alert SkyTrain Attendant recognized the suspect as he got off the train at Lougheed Station and walked over to the adjoining bus loop. Transit Police attended and placed the man under arrest without incident.
Garrett Robert COULOMBE, 37 years old, of no fixed address and is well known to police, has been charged with one count of Theft of Lottery Tickets. COULOMBE was released from custody with multiple conditions including not to possess knives or weapons. His next court appearance is scheduled for March 19th, 2020, 2:00 pm, at Port Coquitlam Provincial Court.
Although a knife was not produced or seen by the gas station employee during this incident, the fear of being threatened with the suggestion of a knife was very real.
#MVTPMediaRelease @TransitPolice arrested a suspect in an alleged gas station theft of lottery tickets where a knife was implied. 37-year-old was released from custody only 3 hours earlier. Thanks @PortMoodyPD and @TransLink Staff for your assistance. https://t.co/u7bU9ef9vv pic.twitter.com/ySY7HGP66U

— Sgt. Clint Hampton (@SgtCHampton) March 6, 2020