Suspect Arrested, Charged and Remanded in Custody after Allegedly Threatening a Woman and her Baby on a Bus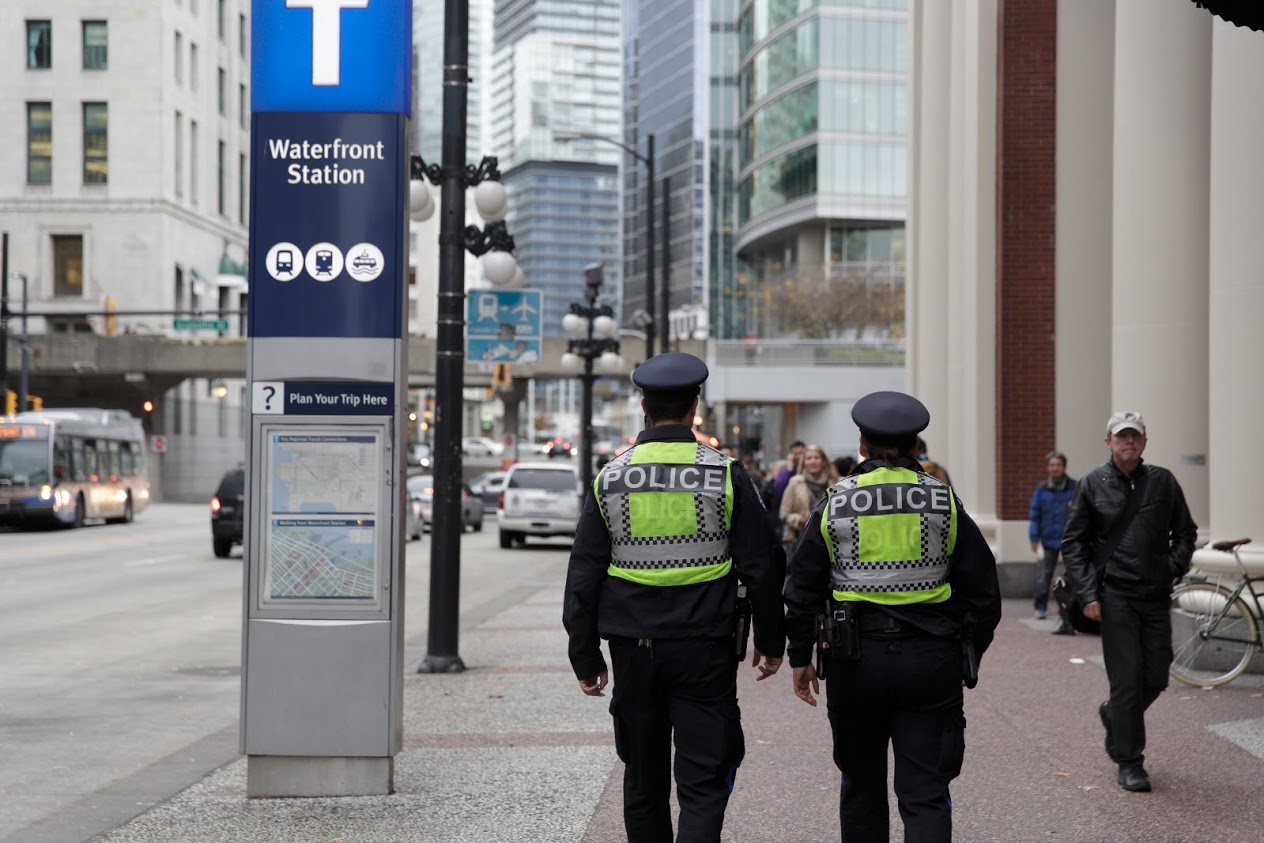 New Westminster – A 56 year old man has been arrested by Metro Vancouver Transit Police for threatening and harassing a woman travelling on a Coast Mountain Bus Company Bus with her baby, and for threatening other passengers.
On May 31, 2017, at approximately 5:15 pm, a woman boarded a bus at Davie Street and Bute Street, in Vancouver, accompanied by her 16 month old child in a stroller. Several minutes later a man boarded the bus at Davie Street and Thurlow Street and stood beside the stroller. He began focussing on the baby, leaning over it and allegedly pushing repeatedly on the release button of the harness. When the mother asked him to stop, he allegedly became verbally abusive, yelling and swearing at her.
Another passenger asked the suspect to stop but the suspect allegedly challenged him to a fight and said he would break his nose. The mother tried to get off the bus at the next stop but the suspect blocked her way and then allegedly lunged at her and the baby. Several passengers grabbed the suspect and held him back until he broke free and left the bus at Granville Street and Davie Street. As he remained outside the bus yelling, passengers advised the mother to stay on the bus until he had left. She was eventually able to get off the bus safely.
The bus operator called for assistance and an investigation was launched by Metro Vancouver Transit Police. The suspect was subsequently identified and arrested June 9, 2017 at Main Street and Hastings Street in Vancouver.
Arthur Emile CHERPAK, of no fixed address, has been charged with two counts of Uttering Threats, Assault and Criminal Harassment. He has been remanded in custody and will make his next court appearance today, June 20, 2017, in Vancouver Provincial Court. CHERPAK is well known to police.
All passengers using our transit system have the right to travel without fear of harassment or assault. Transit Police take all such reports seriously and investigate thoroughly. The passengers who helped this young woman are commended for their actions and for their assistance to police following the incident. Both victims and witnesses are encouraged to report incidents on the system to Metro Vancouver Transit Police either by using our Text Code 87 77 77 or calling 604-515-8300, or 911 if it is an emergency.