Suspect in Alleged Unprovoked Assault Remanded in Custody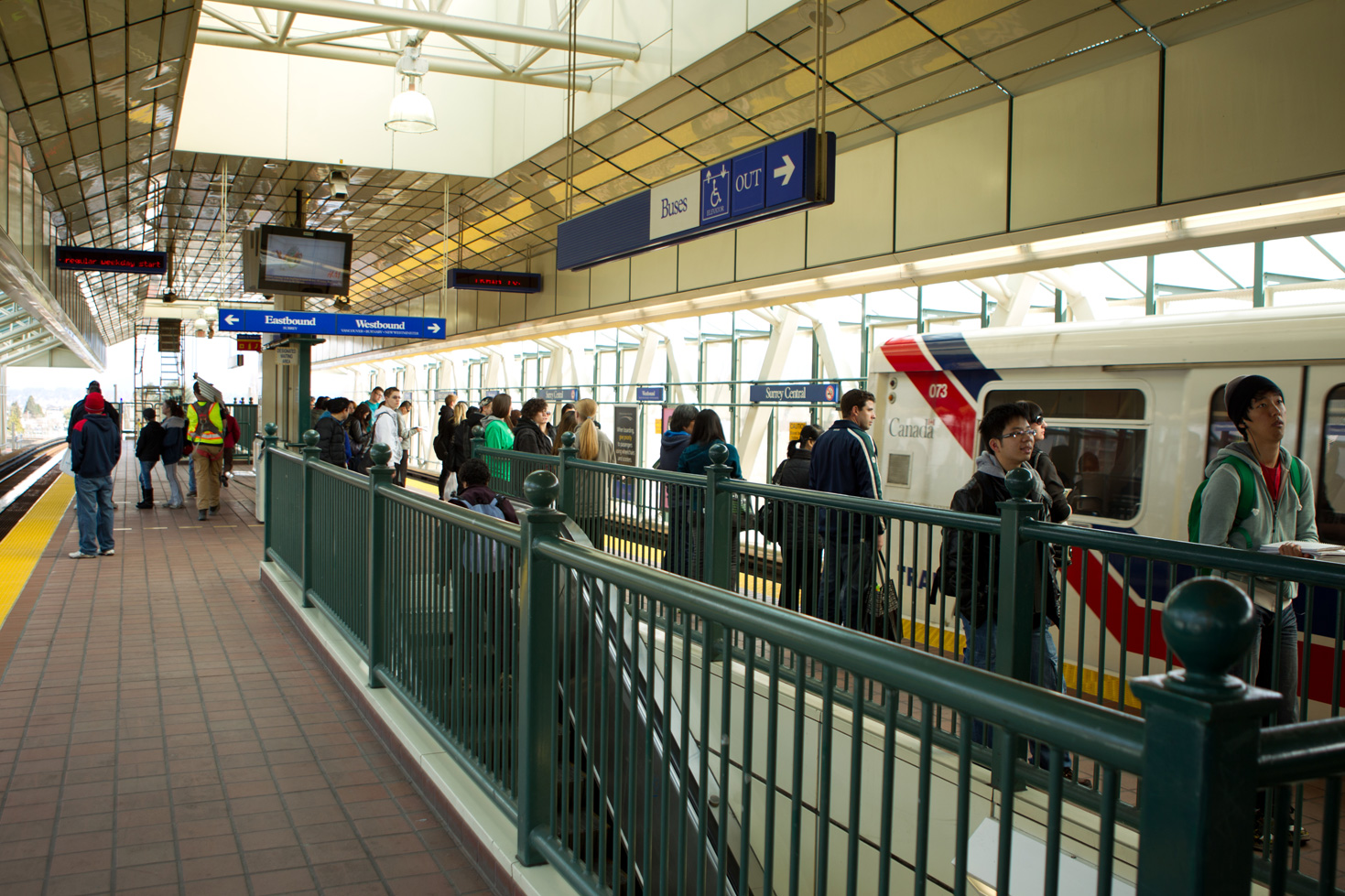 New Westminster – A 32 year old Surrey man has been remanded in custody after being arrested by Metro Vancouver Transit Police for an alleged unprovoked assault on a fellow SkyTrain passenger.
On Monday, October 16, 2017, at approximately 7:25 pm, a man (the victim) boarded the SkyTrain at King George SkyTrain Station and sat down. A second man (the suspect) boarded and sat just in front of the victim, who took a call on his cell phone. When the call ended, the suspect turned around and allegedly began yelling and swearing at the victim, threatening him with violence.
As the train pulled into Surrey Central SkyTrain Station, the suspect allegedly grabbed the victim, punching him and throwing him out the train doors, onto the platform, where he allegedly kicked him before getting back on the train. Several witnesses called police.
A suspect description and direction of travel were broadcast to Transit Police officers on patrol. Two officers intercepted the train at Royal Oak SkyTrain Station and took the suspect into custody.
Arrested and charged with Assault and Uttering Threats was Jeremy William THAYER, 32 years of age, resident of Surrey. THAYER is well known to police and has been remanded in custody until Friday, October 20, 2017, when he will make his next appearance in Surrey Provincial Court.
The victim suffered injuries of bruising and abrasions.
We thank the witnesses who came to the aid of the victim and called the police but would like to speak to any additional passengers who witnessed this incident or anyone who may also have been victimized by this suspect. Anyone with any information is asked to call Transit Police at 604-515-8300 and quote file number 17-17738 or text us at 87 77 77.
See Something, Say Something!