Man in custody after attacking Transit Police officer with knife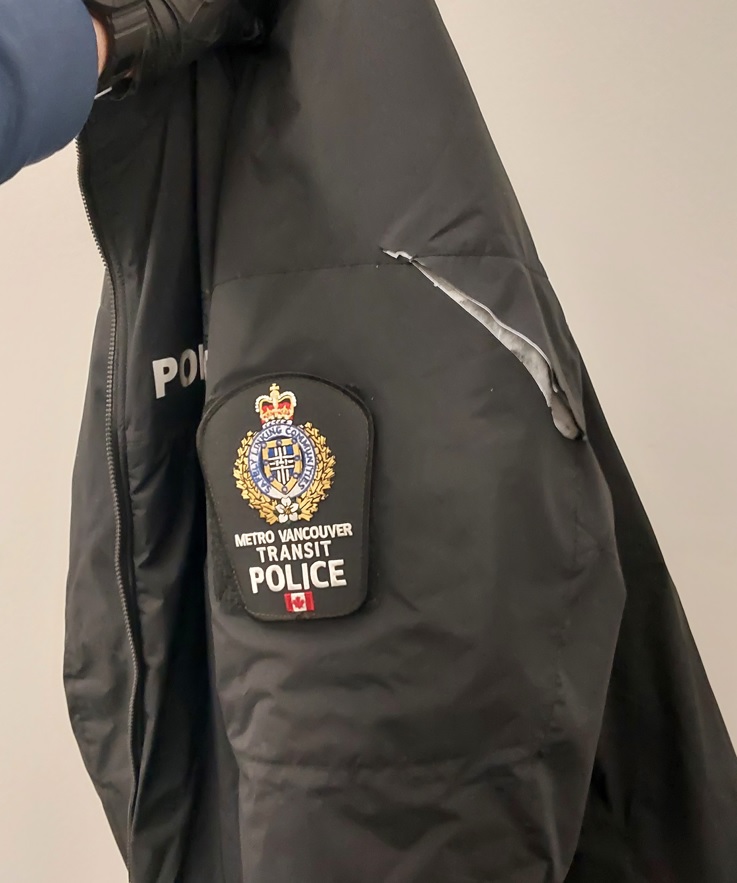 New Westminster – One man is in custody and facing charges after he allegedly assaulted several passengers on board a Millennium Line SkyTrain and attacked a Transit Police officer, in Burnaby.
On Monday, April 10, 2023, shortly after midnight, a man on board an eastbound Millennium Line SkyTrain allegedly aggressively approached a man whom he didn't know, swore at him, and shoved him with both hands. The suspect then approached a second man, also shoving him. The suspect continued to act erratic, waving his arms and yelling.
Both victims exited the SkyTrain at Sperling Station where they called 9-1-1. The suspect stayed on the train.
Metro Vancouver Transit Police officers intercepted the train at Lougheed Station and located the suspect.. As officers attempted to speak with the suspect, he struck one of them in the face and fled toward the intersection of Austin Road and Grande Promenade, just west of North Road.
Police pursued the suspect on foot and caught up with him near the busy intersection. During the interaction with police that followed, the suspect allegedly produced a knife, stated that he would kill the officer, and slashed at her with the knife, ripping her jacket. A Conducted Energy Weapon (Taser) was deployed, which was ineffective. One shot was fired by police, but it did not strike the suspect.
Several more officers arrived on scene and the suspect was taken into custody without further incident.
Transit Police are recommending several charges for 37-year-old Kyle Evan Grant of no fixed address, including: assaulting a police officer, uttering threats, possession of a weapon for a dangerous purpose, and willful obstruction. Grant remains in police custody, awaiting a psychological assessment before answering to his criminal charges.
"Transit Police officers put their lives on the line every day to help keep the community that they serve safe. We are thankful the suspect was taken into custody without serious injury to anyone." – Constable Amanda Steed
Anyone with any information regarding this incident, who has not yet spoken to police, is asked to contact Transit Police by phone at 604.515.8300 or by text at 87.77.77