Board Members
Board Members
The Transit Police Board is responsible for the governance and oversight of the Transit Police Service. The Minister of Public Safety and Solicitor General, through Ministerial Order, appoints the board members.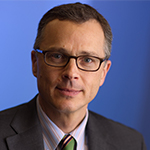 Mark Reder, Chair
Mark Reder leads Fleishman-Hillard's public affairs and communications team in Vancouver as Senior Vice President and Senior Partner and General Manager. Mr. Reder advises some of British Columbia's leading public and private sector organizations on matters such as major project developments, crisis situations, policy and legislative change, and corporate change and restructuring. A past member of the West Vancouver Police Board, he has also served as the commercial and economic consul at the British High Commission in Canada. Mr. Reder holds a B.A. in political science from the University of British Columbia. He studied Chinese at the National University in Taiwan, where he helped establish the first 'cross-cultural communications' consulting practice in the country. Mark has worked and traveled extensively in Asia and Europe
---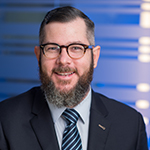 Bradley Birt 
Bradley Birt is the Director, Product & Service Strategy with the BC Safety Authority. Prior to assuming this role, Mr. Birt was a management consultant who delivered strategy, technology and organizational change assignments in healthcare, higher education and new ventures. Mr. Birt has advised provincial and federal governments, and volunteered as part of the British Columbia Law Institute's Technology, Remoteness, Disability and Evidence Project. Mr. Birt holds undergraduate degrees in English and Theology, and a Master of Business Administration.
---

Murray Dinwoodie
Murray Dinwoodie retired from the position of City Manager (Chief Administrative Officer) with the City of Surrey in 2014. Prior to holding the position of City Manager, Mr. Dinwoodie held the position of General Manager of Planning and Development with the City of Surrey. During his term of service, the City of Surrey grew from a population of just over 300,000 in 1998 to a City of over a half a million people by 2014. In the position of City Manager, Mr. Dinwoodie was responsible for overseeing the delivery of municipal services to the City's residents and businesses by over 4000 employees. Mr. Dinwoodie has served in local government for over 30 years, which included management positions with the City of Winnipeg and with the Township of Langley prior to his work in Surrey.
---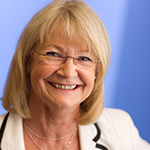 Patricia Gallivan
Patricia Gallivan is a Partner with Lawson Lundell Lawson & McIntosh in Vancouver specializing in labour relations and employment law. In addition to her practice, Ms. Gallivan has published several papers and facilitated seminars on various aspects of labour relations and human rights. A former member of the West Vancouver Police Board, she has also held the position as Director, Vancouver Neurological Centre. Ms. Gallivan was called to the BC Bar in 1977.
---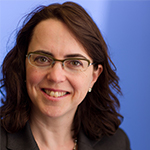 Sara Levine
Sara Levine is Associate Counsel at Alliance Lex, practicing privacy and freedom of information law. Active in her community, Ms. Levine currently serves as co-Chair of the Privacy and Freedom of Information section of the Canadian Bar Association – BC; she does pro bono work for the BC Freedom of Information and Privacy Association; and is past-member of the Executive of the Board of Directors of Richmond Jewish Day School. Prior to returning to Vancouver from Ontario in 2005, Ms. Levine served on the executives of the Privacy Section of the Canadian Bar Association-Ontario; the Women Lawyer's Association-Ontario and on the Board of 416 Drop-In Centre for homeless and mentally ill women in Toronto. Ms. Levine holds a Bachelor of Arts from University of British Columbia and a Bachelor of Laws from Queen's University.
---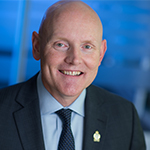 Adam Palmer
Adam Palmer is Chief Constable of the Vancouver Police Department.  Active in his community, Chief Palmer serves on the Criminology Advisory Committee at Kwantlen Polytechnic University, and was on the Homelessness Solutions Committee through the Streetohome Foundation. Chief Palmer holds his Bachelor of Arts from Trinity Western University, Executive Certificates from the FBI National Executive Institute, and the FBI Leadership in Counter Terrorism, as well as having completed numerous policing courses through the Justice Institute of British Columbia.  He is the recipient of nine Vancouver Police Department commendations and is a former Police Officer of the Year. He has been invested as a Member of the Order of Merit for the Police Forces by Her Excellency the Right Honourable Michaelle Jean, Governor General of Canada.
---
Ali Pejman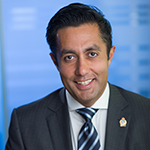 Ali Pejman is a Partner at Fort Capital Partners. In his capacity, Mr. Pejman works closely with executives of international resource companies, advising on strategies relating to mergers & acquisitions, capital structuring, and finance. For his distinguished and honorable service professionally and community, Mr. Pejman was bestowed the Fellowship designation by the Chartered Accountants of British Columbia in 2013. Mr. Pejman also volunteers his time including the Sauder School of Business, Science World Board Member, UBC Alumni Association Advisory Board, BC Children's Hospital Foundation and the TSX Venture Local Advisory board.
---