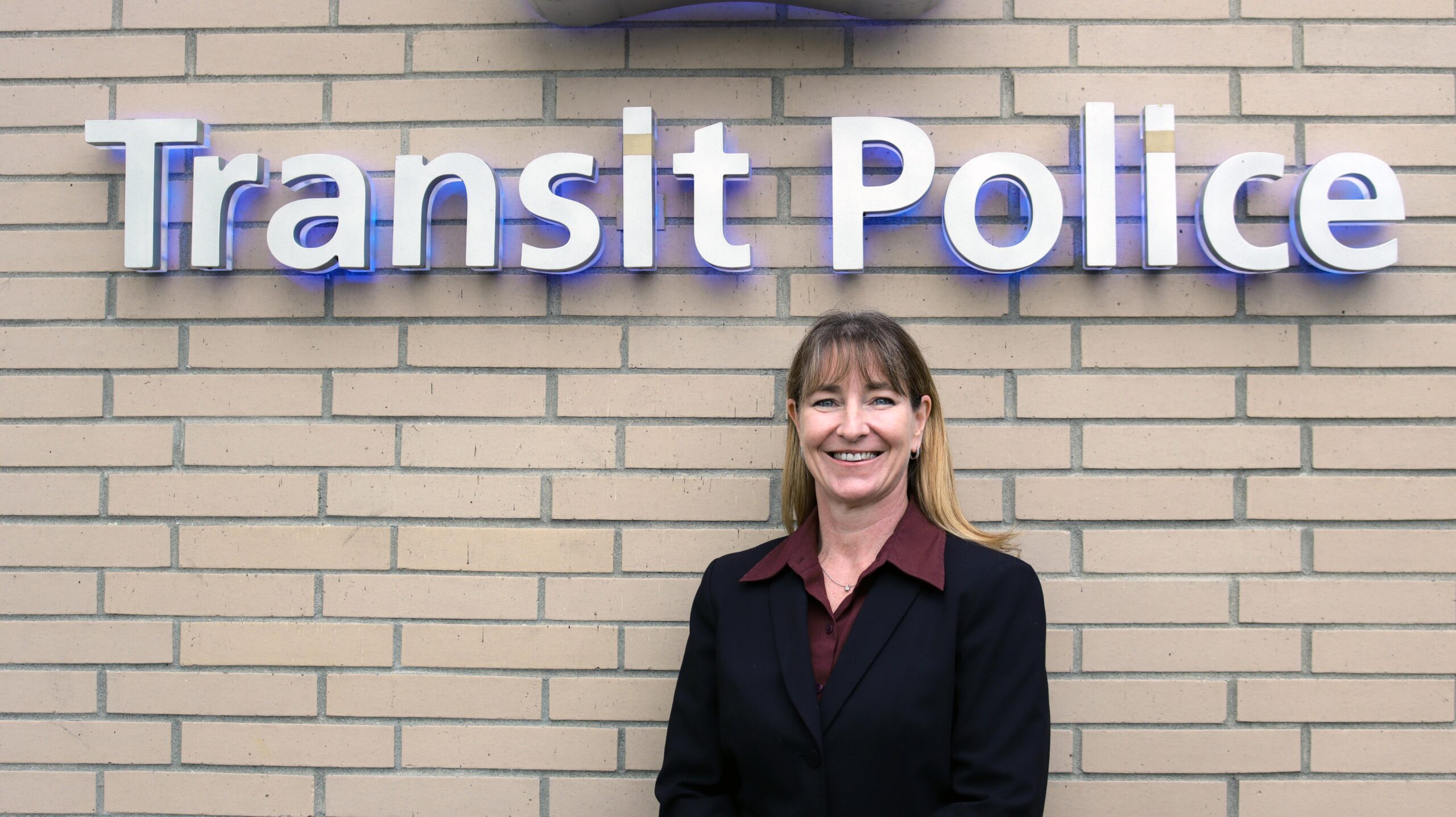 Metro Vancouver Transit Police is excited to announce that RCMP Superintendent Anita Furlan has accepted the position of Deputy Chief Officer with our department, beginning on January 4, 2022. She will be the first female officer appointed into the Deputy Chief position since Transit Police was created in 2005.
Over the past 12 months, Superintendent Furlan has served as a senior leader within Transit Police during a one-year secondment. She has overseen a number of teams such as the Operations Communications Centre, Community Engagement Team, Crime Suppression Team, Police Dog Service and Criminal Intelligence Unit.
"A lot of change has occurred over the past year, while Anita was working with Transit Police and it's exciting to have her become a permanent part of our team as we continue to grow and meet policing needs throughout the Lower Mainland region." – Chief Officer, Dave Jones
Superintendent Furlan has been a regular member of the RCMP since 1998. She has held a variety of posts, including being part of the Border Integrity Team (two years), being one of the first members of the Integrated Gang Task Force at its inception in 2004, spending six years with the Combined Forces Special Enforcement Unit (CFSEU) – Organized Crime section, where she was engaged in a number of international drug investigations, and four years with the provincial Major Crime Section in an administrative capacity.
In 2016, Superintendent Furlan was commissioned to the Inspector rank. Her first post was as the Officer in Charge of the Real Time Intelligence Centre-BC ("RTIC-BC") where she implemented a number of changes, with a focus on real time service delivery to frontline policing and increasing the profile and awareness of this unique unit. In 2018, she was promoted to the rank of Superintendent as the RCMP "E" Division Intelligence Officer, where she oversaw the RTIC-BC, Criminal Intelligence Section (CIS), Division Analyst Intelligence Team (DIAT), and the Analytical Support Unit.