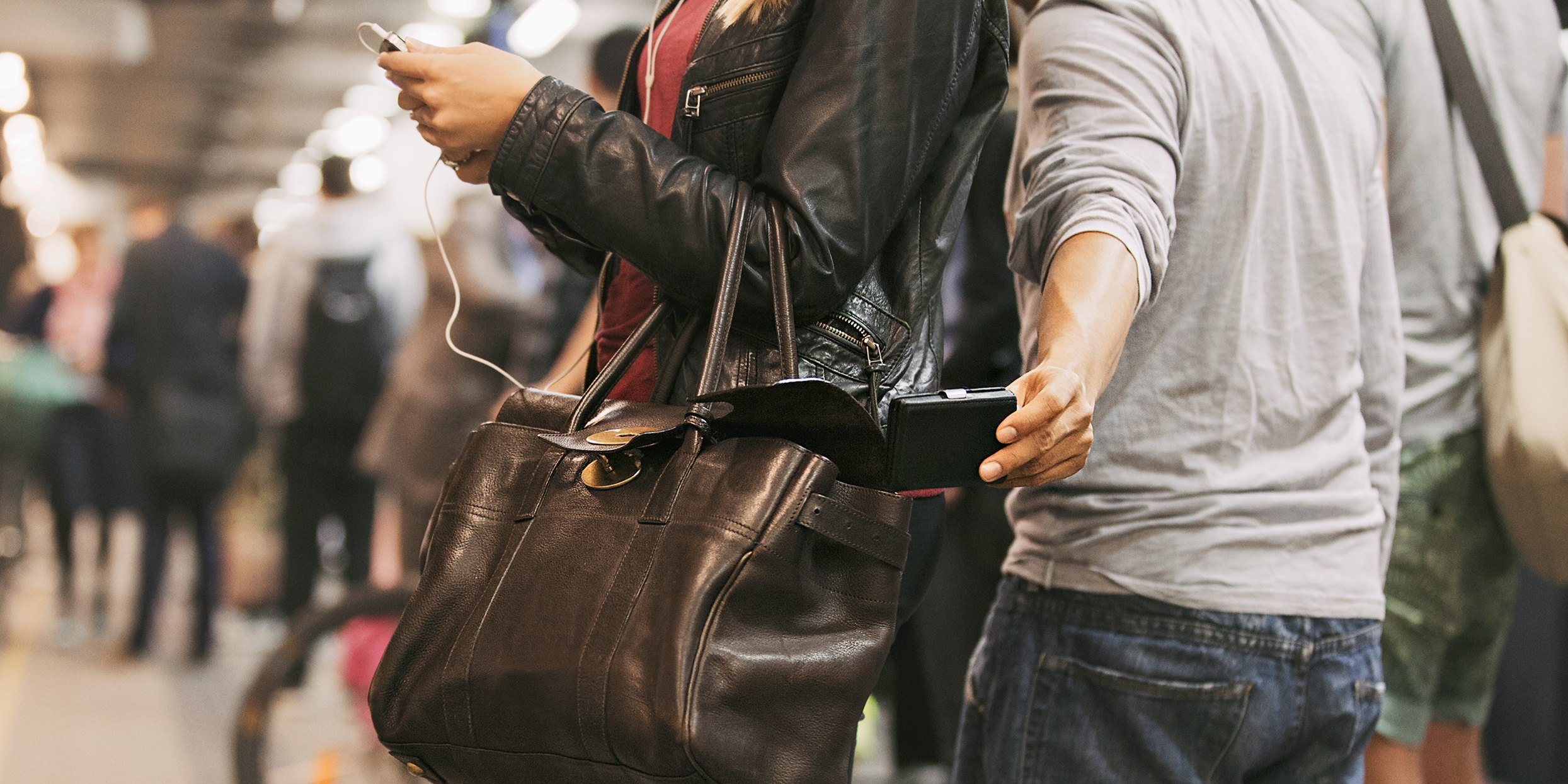 As the holiday season gets underway, many of us will be using transit as we go about purchasing gifts for friends and family. Perhaps some of us might even get that prized item from Santa. Transit Police wants all of your belongings to stay safe while you travel on transit. Here are top ten tips to keep them safe.
Hold on to your personal effects while on transit. Keep track of your belongings. Keep phones and other valuables secured in zippered bags or pockets.
Don't stand near doorways with your electronic device. Don't fall victim to the "grab and run".
Keep your backpack closed and at your feet, and not at your back. Make it harder for someone to take something from your backpack without you being aware.
Keep your purse or backpack in your lap when seated, and not on the seat next to you.
Don't let anyone borrow your phone or electronic device
Be aware of people around you. Be careful of distraction thefts. Pickpockets work in teams.
Hold on to holiday purchases while on transit. Make sure no shopping bags get left behind.
Consider using unmarked, reusable bags so that it's not obvious you've got a newly-purchased item in them.
When parking at a Park and Ride, take your valuables with you. Place other items into your trunk. Lock your car.
If you feel yourself getting sleepy, secure your valuables and hold on tightly to your belongings.
You can also help us keep your fellow transit users safe as well. Report items they may have left behind to transit staff. If you see a theft take place, call 911. If you have information about a crime on transit, call 604.515.8300 or text 87.77.77 and someone will reply right away. To report crime anonymously, contact Metro Vancouver Crime Stoppers at 1.800.222.8477