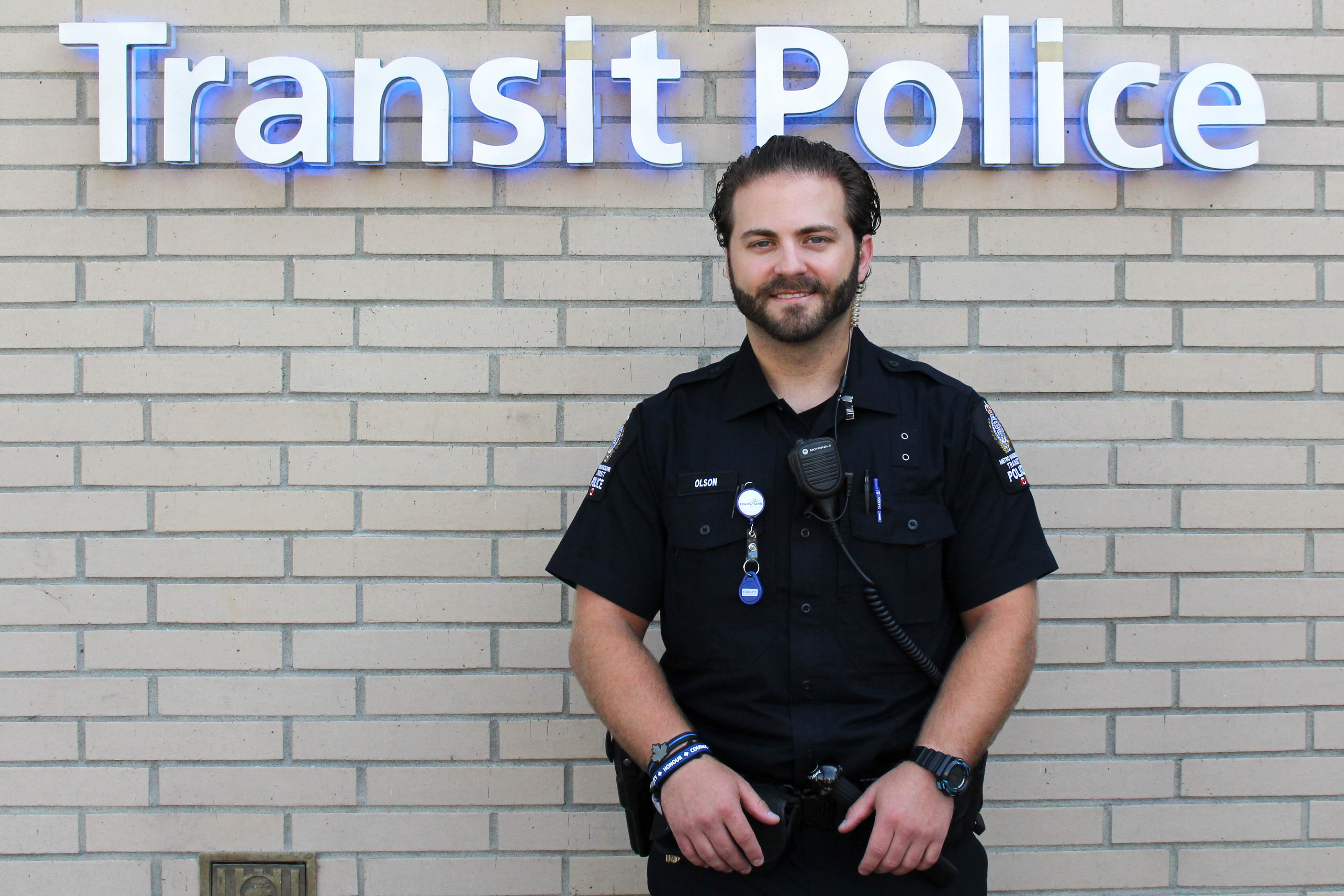 Constable Eric Olson will be riding 800 km on his road bike along the Sea to Sky corridor and through other cities in Greater Vancouver this September as a participant in the Tour de Coast to support Cops for Cancer and raise funds for cancer research, especially pediatric cancer. We interviewed Cst. Olson to learn more about him.
What did you do before joining Metro Vancouver Transit Police?
I attended UBC in Vancouver to study Science and Kinesiology while playing Rugby for the Thunderbirds for three of my four years there. I worked several different full and part-time jobs through high school and university, including roofing, throwing hay bales, landscaping, automotive repair, and catering, before turning my eye to Policing in 2015. In the years before I started with Transit Police, I was working Security at a busy shopping centre in Surrey and for the BC Corrections Service at the Youth Custody Center in Burnaby.
What made you submit an application for the Tour de Coast?
I was inspired by Cops for Cancer all through my school years growing up. We would regularly hold fundraising events for the tour and cheer on the riders as they rode through the hallways. Cancer has touched several people close to me, and childhood cancer is the worst of all.
Also, I have trained and played sports my whole life, however have never formally "cycled" on a road bike. I loved the idea of taking on a new physical challenge and raising money for a great cause.
What are you looking forward to the most in your Cops for Cancer journey?
I'm looking forward to all the money we will raise that will support children and their families who are battling cancer, as well as funding crucial cancer research. With my science background, I found the presentation on the research they are currently conducting to be fascinating and exciting.
If you are willing/able to make a donation for this very worthwhile cause, please follow the link to my personal donation page.
What is the best part of working for Metro Vancouver Transit Police?
The best part of working for Transit Police are the people. I have a great partner and a great squad in D-East. Not everyone gets paid to hang out with their friends and arrest bad people, and I get to do both!
What is a career highlight so far?
A career highlight for me was completing the British Columbia Tactical Officer Course (ERT Basic) put on by the Abbotsford Police Department in January 2019! It was a ton of fun and I learned so much!
If you didn't work in law enforcement, what career would you choose?
I'd like to think that I could have become a medic or pilot with the Canadian Forces, but I guess we'll never know. I could also see myself having been a mechanic or a logger. I love working with my hands, being outdoors, and running chain saws.
How do you like to spend your time on your days off?
I love spending time riding my motorcycle, going hiking and camping, going to the gym, cooking and spending time with family and friends.
Recommend one of each: book, movie, TV show.
Book – On the Origin of Species by Charles Darwin
Movie – 21 Jump Street
TV Show – Forged in Fire
What's an important topic that doesn't get as much media attention as the mainstream ones like fentanyl or homelessness?
Organ donation. You can follow this link to register as an organ donor and also to check your status if you think you have already registered.