Meet the Chief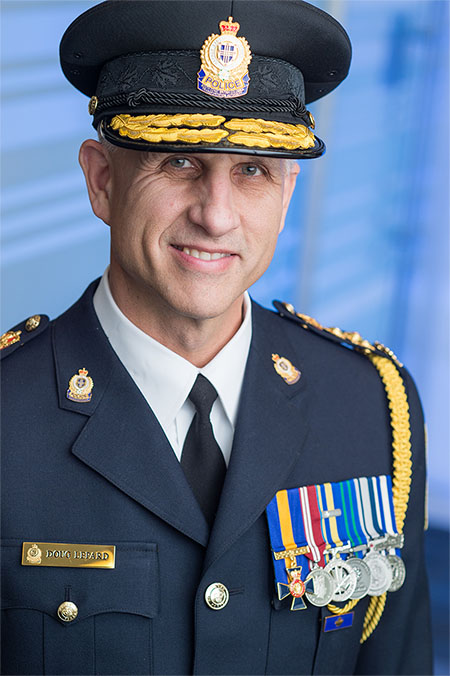 Chief Officer Doug LePard
Doug LePard is a 35-year police veteran and brings to the Transit Police a wealth of policing experience, knowledge of Metro Vancouver and an intimate understanding of Transit Police through his time as member of the Transit Police Board.
Doug LePard was a member of the Vancouver Police Department from 1981 to 2016. He most recently commanded the Investigation Division, where he worked at four different ranks in multiple assignments, including working in an undercover unit, and as a serious crimes detective and sergeant in several areas. He previously commanded the Operations Division for several years. He holds a B.A. in Criminology from Simon Fraser University and certificates from Queen's University and Harvard University.
He has received many commendations and awards, including a British Columbia Attorney General's award for service to victims, a Lieutenant Governor's award for saving a drowning man and an award for "For Outstanding Contributions Towards Ending Violence Against Women in BC" from the Ending the Violence Association of BC.
In 2012, he was invested as an Officer of the Order of Merit for the Police Forces by the Governor General of Canada. In 2013, he was awarded the Queen's Diamond Jubilee Medal.
Follow Chief LePard on Twitter: @ChiefLePard